With just one lap to go in the Coke Zero 400 leader Kyle Busch crashes trying to block Tony Stewart in the final turn as cars fly across the finish line. A blow-by-blow CSI-style analysis of the carnage below.
This was one of the more spectacular finishes in recent memory and fitting for a track like Daytona, which is known for high speeds and dramatic incidents. This all occurred when Kyle Busch attempted to hold his lead in the last turn while simultaneously trying to prevent Tony Stewart from passing. It doesn't work. While Stewart glides across the line to take the checkered flag you can click "next" to see what happens to Busch, an unsuspecting Kahne, and the rest of the field.
All Photos Credit: Geoff Burke/Getty Images for NASCAR
Busch in the #18 Camry bounces off the wall and meets the front of Kahne's #9 Dodge.

G/O Media may get a commission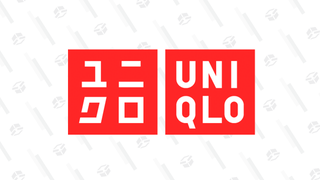 Year-round basics
Uniqlo Summer Sale
Stock cars are designed to be downforce machines, gluing the cars to the track at speeds of over 200 MPH. Unfortunately, once the cars leave the driving surface all that goes out the window.

The front of Kahne's Dodge is the perfect ramp for the Toyota at 180 MPH. Note the other cars quickly dropping off the bottom of the track.

Despite the tangle of the two cars both maintain their momentum towards the finish line.

This is the point when all those in-car cameras stop working.

From a different angle you can see both cars sliding towards the flag.

Kahne is still heading for the finish line, albeit with the force of the crash and what steering ability is left (not much) heading towards the presume safety of the infield grass.

Technically Busch gets across the finish line first and things are about to get worse for Kahne as, there in pink in the background, Jeff Burton in the #31 car doesn't have enough time to slow down before an uncomfortable meeting between the two cars.

Busch ends up back in the wall, again, this time ready to ricochet back into traffic.

You can see from the aftermath

This full video gives you an idea of what happened before, and after, this on-track encounter.