Audi first hinted at an electric version of its R8 sports car back in 2009, but it never made good on its promises. Well now the technology is here to make a reasonable case for production, or something, and I guess actions will have to speak louder than words. Because it's electric. Get it?
Carscoops got a good gander at the silent Audi R8 E-Tron ghosting around the Nürburgring, which we already had a good look at here.
The exciting new detail is that we now have confirmation that Audi finally plans to actually manufacture and sell some of these things for 2016! Isn't that great? It only took them almost eight years. Eight for R8? Maybe. Probably not.
From Carscoops:
In this form, known internally as the R8 e-tron 2.0, it features a T-shaped lithium-ion battery placed into the center tunnel behind the passenger compartment that energizes a pair of electric motors on the rear axle that channel 340kW or 456hp and 920 Nm (678.6 lb-ft) to the rear wheels via single-speed transmission. Audi quotes a zero to 100 km/h (62 mph) sprint time of 3.9 seconds and a maximum driving range of 450 kilometers (280 mi) on a single charge of the battery.

G/O Media may get a commission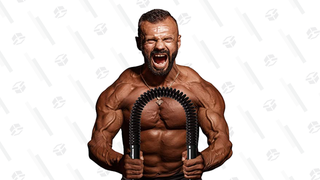 10% off
Zenooze Boa Power Twister
Sweet.
Oh yea. One more thing... There's no easy way to say this. It will be Europe-exclusive. Not sold in the United States. Or North America at all. Us Americans won't be getting it. Yet?
If it sells at an unbelievable rate, maybe something magical can still happen. It would probably be good to have another electric car come on over once they sort out all those diesel problems they're having. Insert plug about Dieselgate here.
But anyway, that's a damn shame. This picture has nowhere to live now:
You can live here, American E-Tron. Here, in my heart.
PHOTO CREDIT: AUDI
Contact the author at justin@jalopnik.com.