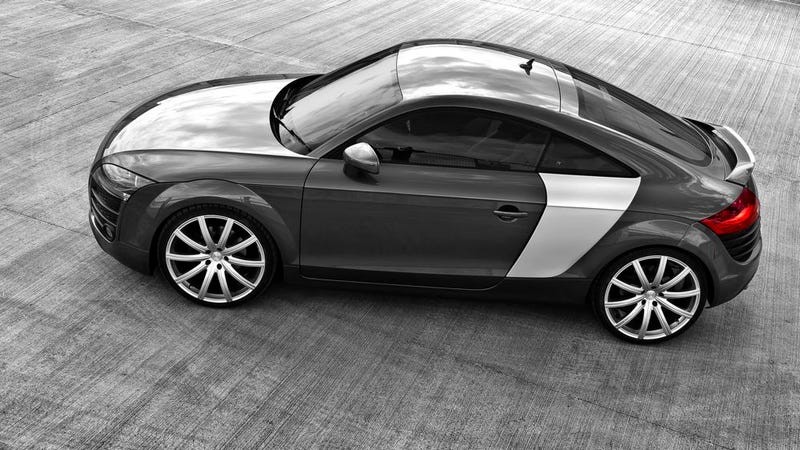 When is an Audi TT an Audi R8? Despite what Afzal Kahn may render in his English workshop, the answer is never. But if you've got the bucks, you can get pretty close. At least visually.
This is the Project Kahn Audi TR8, a car I was hoping — before reading the press release — was an Audi TT with a body kit to make it look like a 1980 Triumph TR8. But, alas, the name is just a bit of badgefoolery on Audi's dime. The TR8's got R8-style sideblades, R8-looking front and rear clips and other R8-y visual bits, like a billet steel finish on the lip spoiler and door mirrors, from Kahn's studio.
No real mechanical mods here, except for a stainless steel quad exhaust system, lowered springworks and 20" RSV alloys. Buyers can choose from any number of interior fittings customized to their taste and whatever Euro football team they play for.