1st Gear: We Now Have An Approximate Timeline For America's NAFTA Negotiations
We've all heard President Donald Trump talk about how big of a "disaster" the North American Free Trade Agreement between the U.S., Mexico and Canada is, but we haven't really seen much action yet.
That just changed on Thursday, as Robert Lighthizer—the U.S. Trade Representative—officially told Congress that the U.S. government would renegotiate the deal, Reuters reports.
Lighthizer's notice to Congress kicks off a 90-day mandatory "consultation period" between the public, Congress and American businesses, after which renegotiation of the 23-year-old accord may begin. That brings the expected start date for NAFTA talks to August 16.
One of Lighthizer's major criticisms of NAFTA is that it has hurt manufacturing jobs in America, with Automotive News quoting the trade rep as saying:
Sectors like manufacturing, particularly with regard to Mexico, have fallen behind. When we lose manufacturing facilities, we lose the thousands of good-paying jobs associated with those facilities, directly impacting middle-class Americans.

G/O Media may get a commission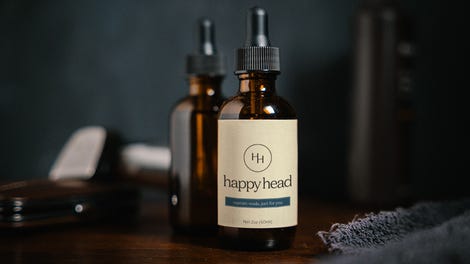 Though any significant changes to NAFTA will have major effects on the auto industry (many vehicle assembly plants and supplier parts facilities are based in Canada and Mexico), Automotive News says The Association of Global Automakers backs the current administration's plans to bring NAFTA up to date, with the organization releasing in a statement:
The North American Free Trade Agreement has been a success for both the country and the auto industry. While it has fostered economic integration throughout the region and enhanced our economic competitiveness, we recognize the need to modernize the agreement to address technological changes to better meet new market demands.

[...] Other issues expected to come up in NAFTA talks include so-called rules of origin, which dictate the amount of North American-made parts that must be used in assembled products such as cars. The U.S. has also indicated it would like to overhaul the process under which foreign companies can be challenged in court by the state, and strengthen the ability of government contracts to give preference to U.S. companies.
The news site says the United States Trade Representative will put together a list of objectives, likely sometime in mid-July. Among points the negotiations will cover, Automotive News says, are currency issues, Rules Of Origin (i.e. how much of an assembled good must be comprised of U.S.-made parts), litigation rules regarding foreign companies, and methods by which the U.S. can prefer American companies for government contracts.
Lighthizer says he hopes NAFTA negotiations will be finished by the end of the year. Until then, American automakers will have to hang tight. There's a lot riding on this, especially if Trump takes the drastic action (i.e. tarrifs, full withdrawal) he has threatened to take throughout his campaign and presidency.

2nd Gear: Four Carmakers Settle With Airbag Company Takata For Over $550 Million
The Takata airbag recall is the biggest in automotive history, covering some 100 million airbag inflators made with a less expensive, but more volatile (particularly when exposed to humidity) propellant that can explode violently and severely injure occupants.
That saga, which the company desperately wants to get in its rearview mirror, is slowly drawing to an end, with Reuters reporting that four automakers—Toyota, BMW, Mazda and Subaru—have settled with Takata for $278.5 million, $131 million, $76 million and $68 million, respectively.
This according to court documents submitted on Thursday, which show the four automakers agreeing to the class action settlement for owners of about 16 million recalled vehicles. The settlement, which still needs to be approved by a Florida judge, includes more than just cash compensation, with the news site elaborating:
The settlement includes an outreach program to contact owners; compensation for economic losses including out-of-pocket expenses; a possible residual distribution payment of up to $500; rental cars for some owners; and a customer support program for repairs and adjustments, including an extended warranty.

Reuters points out that this settlement means that Takata, which is struggling financially to handle the recalls, will at least get rid of some "litigation uncertainty," which may have contributed to the jump in share prices on Friday by 20 percent.
According to lawyers, Honda, Ford and Nissan have yet to strike a deal with the struggling Japanese safety company. There's still a long road ahead for Takata.
3rd Gear: Senators Are Pushing A Bill To Catalyze Fuel-Saving Auto Research
The Senate approved the Vehicle Innovation Safety Act, which would fund research into fuel-savings auto research, during the last session of congress, Automotive News reports. Though the energy bill to which the act was attached didn't go through because "the House and Senate could not reconcile separate versions of the bill," the author of the bill, Gary Peters of Michigan, remains convinced that the Vehicle Innovation Safety Act is right for the country, saying:
This bipartisan bill will help ensure that American manufacturers remain internationally competitive by encouraging the development of cutting-edge vehicle technologies that improve fuel efficiency, save consumers money and help support American jobs.

Supported by automakers and suppliers, the bill calls for additional funding for the Vehicle Technologies Office, which "issues grants and promotes public-private partnerships in basic and applied research for technologies that improve fuel efficiency," bringing allocation up from $307 million in 2017 to $313.6 million for 2018, and providing subsequent four percent annual increases until 2022.
In addition to ensuring that U.S. automakers keep a competitive edge, the bill also promises environmental advantage and benefits in American energy independence.
We'll see where this Vehicle Innovation Safety Act, because it all sounds good and logical to me.
4th Gear: Why GM Pulled Out Of India And South Africa
As electric cars and autonomobility move further and further towards mainstream, the auto industry is shifting and finding competition from tech giants out of Silicon Valley.
GM, often thought of as the slow-moving giant entrenched in its own ways, is surprising everyone by making hard, quick, decisive moves to keep its business on top, The Detroit News reports.
Among these moves is GM's decision to stop selling cars in India by the end of the year, and to sell off all operations in South Africa. These two in addition to GM's move earlier this year to pull out of Europe entirely after over 100 years, and to shut down a plant in Venezuela after a police seizure.
Add to this GM's presence in the electric vehicle field with the Bolt, and the company's moves to be an active player in autonomobility, and The Detroit News thinks GM and Mary Barra are keeping things moving and shaking, just as they should, saying:
"Her moves...[are] examples of a continuing global pullback that shows the automaker is deadly serious about fattening profits and focusing finite automotive capital where it can generate the best return and better ensure its future.
The news site says that, in this day and age, automakers can no longer sit on their hands and wait. They've got to move fast, or be left in the dust:
They don't have much choice: Detroit's automakers, as well as its foreign-owned rivals, are negotiating a fraught transition from the century-old auto industry they know into a broader transportation ecosystem they're learning by doing...Its new technologies and new competitors, many deeply rooted in Silicon Valley, are forcing the companies that put America on wheels to overhaul their business — or risk being left behind by markets of consumers, investors or both.

Good on GM for for not just sitting back and letting the industry move on without them. We'll see if it continues to do so as autonomy and ride sharing start moving closer and closer towards reality, or if it will just do what FCA is doing, and sell profitable old-school trucks and SUVs.
5th Gear: Ford Spending Big Money On New Transmissions
Ford's 2015 deal with the UAW is coming to fruition in the form of a $350 million investment in the Livonia Transmission Plant, Automotive News reports. The investment, which will pay for front-wheel drive transmissions, is expected to yield 800 new or "retained" jobs. The plant currently builds Ford's 10-speed automatic, and the new transmission is expected to share some commonality with that gearbox.
This seems like a step forward from Ford's announcement earlier this week that it would lay off 1,400 workers, though we're unsure how many of those 800 jobs are "new" versus just "retained."
Reverse: Smart Finally Comes To America
Neutral: What Do You Expect To Come From NAFTA talks?

U.S. trade representative Lighthizer says he wants to make sure any changes to NAFTA are common-sense, gradual changes that move the agreement into modernity. The president has been a bit harsher with his words. What do you think will result in the talks set to begin in mid August?