Good Morning! Welcome to The Morning Shift, your roundup of the auto news you crave, all in one place every weekday morning. Here are the important stories you need to know.
1st Gear: The Big Three Give Up Cars In The U.S. To Focus On Trucks
One big thing we've learned from all the published contracts (and proposed contracts) between the Big Three automakers and the United Auto Workers union is just how much car production is headed to Mexico in the next few years. They make more money building trucks and SUVs here anyway. Here's Automotive News on that:
Ford Motor Co. and Fiat Chrysler Automobiles are essentially giving up on trying to build mass-market cars profitably in this country, instead shifting most production of those nameplates to Mexico so they can dedicate U.S. plants to higher-margin pickups and SUVs. The UAW is accepting that trade-off to get rid of the two-tier wage scale that was vital to the business case for U.S.-made sedans and because it expects a net increase in jobs.

The result: In a few years it will be far easier to find a Japanese or Korean car produced domestically than one designed in Detroit that's not imported. Foreign brands are expected to keep their U.S. plans churning out high-volume cars, such as the Toyota Camry and Honda Accord.
Cars expected to move production to Mexico by the end of this decade include the Chrysler 200, Ford Focus, Dodge Dart and others.
2nd Gear: Volkswagen Doesn't Have Enough Cars (?)
You might think Dieselgate has resulted in scores of unsold Volkswagens collecting dust on dealer lots. You'd be wrong. Besides the TDI models, which they cannot sell, all the incentives VW has been providing on their gasoline cars of late has resulted in a big sales surge and now a "supply crunch," reports Automotive News:
Instead of seeing customers flee the brand in the wake of its emissions debacle, the VW brand posted flat year-over-year U.S. sales in October as demand for gasoline models surged amid heavy incentives, including a $2,000 loyalty discount for returning VW owners.

The deals helped VW offset the loss of diesel sales, which are frozen by the emissions-related stop-sale order. They also helped clean out much of VW's salable inventory.

Dealers say the factory incentives, bonus programs and other financial aid tools have kept them engaged, and they applauded the help from Volkswagen of America. In a sense, the diesel crisis has resulted in dealers receiving what they've sought for years: competitive pricing to go head-to-head with big players such as Honda, Ford and Nissan.
G/O Media may get a commission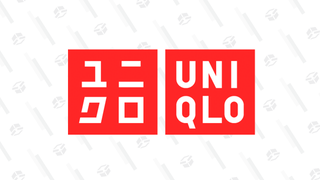 Year-round basics
Uniqlo Summer Sale
Once again, now is a really good time to buy a GTI. If you can find one.
3rd Gear: Volkswagen's CO2-Gate
In addition to the diesel cheating scandal, VW faces CO2 emissions issues with other cars, including gasoline ones. Great! Here's Bloomberg:
Volkswagen AG said 430,000 of its new cars had "implausible" carbon dioxide ratings as it continues talks with regulators in an attempt to address the emissions cheating crisis.

The figure means more than half of the roughly 800,000 affected vehicles were from the current 2016 model year. Volkswagen is still investigating previous model years and what the correct CO2 ratings should be, the Wolfsburg, Germany-based company said in a statement late Friday.
4th Gear: Nissan Wants The "Tweener" Segment

Who's going to buy the new Nissan Titan? It's a truck that will never fully steal thunder from Ford or Chevrolet or Ram or even Toyota, but once more from Automotive News, Nissan is hoping it will fill a sweet spot in the truck segment:
The 2016 Titan is redesigned for the first time since it appeared in late 2003. It is big and powerful in its looks, but not too big. It is brawny in its ability to haul, but not too powerful. And it will be gentle in its ride over backcountry roads and ranch land — but not too fussy.

It is a "tweener" strategy, says Stephanie Brinley, who has been following Nissan's play as senior analyst for IHS Automotive.

"There are people every year who buy light-duty pickups and wish they had gotten a bigger truck," Brinley says, "and people who buy medium-duty pickups and wish they had gotten something smaller. Nissan estimates there about 150,000 of those buyers a year. If they could capture half of them, they'll be doing great.
5th Gear: What Will You Pay For Self-Driving Cars?
Fully autonomous vehicles aren't quite here yet (Tesla has probably come the closest) but the building blocks are. In addition to warming customers up to the idea of cars that drive themselves, these features also mean bigger profits. From Reuters:
"I had no idea this sort of thing was out there," says Mark Goldsmith, a Tokyo-area TV news writer. "I'd been driving a 15-year-old Jeep, which only had cruise control that you constantly had to adjust, so all these new features are a novelty."

Goldsmith recently traded the Jeep for a 2015 Volvo [GEELY.UL] with a mouthful of a name - the V40 T5 R-design - and a handful of semi-automated driving features.

Those include adaptive cruise control, distance warning, blind-spot information system, "city safety," driver alert system, lane-keeping aid, road-sign information, anti-skid system and parking assist. Combined they add close to $1,000 to the car's total price of nearly $31,000.

While Goldsmith says he has yet to test all the automated features, he says the suite of functions was "definitely" a factor that helped sell he and his wife on the car.
Reverse: Riker Torpedo!
Neutral: Will Customers Pay More For Autonomous Features?
Given the level of new car spending we've seen lately, I'm guessing the answer is yes.
---
Contact the author at patrick@jalopnik.com.