Today we're all going nuts over news that the 2019 Ford Ranger pickup truck is coming (back) to the U.S. market. But for the rest of the world the truck never went away, so it's significant that Ford has stated the American version will get its own "front styling, engines and features."

That means the truck will not look like the 2016 model currently sold in over 100 countries around the world. It also means the next international version of the truck will not indicate the American model's styling. At least, not completely.
Relatedly, I think we can expect this statement to apply to the Everest SUV, which may or may not be what the 2020 Bronco ends up being based off. If the Bronco does become a U.S.-market version of the Everest, it will probably not look like the SUV that's currently on sale internationally.
Mike Levine, Ford's former truck communications chief recently promoted to Product Communications Manager, has actually tweeted two significant statements about the Ranger here.
G/O Media may get a commission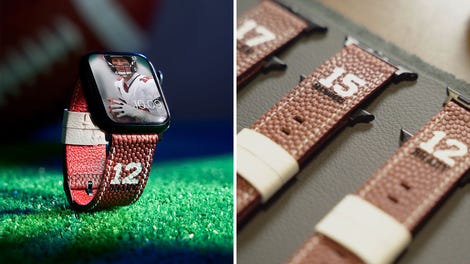 Official NFL PRODUCTS
Official NFL Apple Watch Bands
The first is the phrase "all-new," which in auto industry speak means "completely redesigned." For example the F-150 was "all-new" for 2015 when it underwent dramatic interior and exterior design changes, but it is only "revised" for 2018 with its upgraded engines and an aesthetically tweaked front end.
That makes me think all the specs we know about the current global-market Ford Ranger, aka "T6," might not translate as viable speculation on what the U.S. market truck will be like. Though we are hearing that Ford considers "all-new" (in the context of Levine's tweet) to simply mean "all new to the U.S.," the truck is going to be changed before coming here.
And of course "unique front styling, engines and features" means when the truck does come out, the American model will have its own look.
I'm going to guess the main differentiator in engines will be a very small diesel option in the truck's economy-spec abroad, where emissions regulations are different and low operating cost is a priority for customers. "Unique features" for the U.S. will probably be driver aids like blind-spot warnings and pre-collision braking. And extra cupholders, right?
It makes sense that the Ranger will be dramatically revised before returning to the American market though. Its current T6 platform has been selling without major changes since 2011. Even though the truck got a handsome facelift about 18 months ago, the body style will be pretty old by the time 2019 comes around.