The World Endurance Championship's lone round in the United States was briefly pushed off of U.S. cable entirely, off of already-rarely-carried channel Fox Sports 2 to online only. In its place was UFC, which had been pushed off Fox Sports 1 for extra baseball innings in a cascade of multiple-channel suck.
Fox and its motorsports-centric sad online vestige of the channel that used to be Speed announced the channel changes on Twitter, but let's be honest: changing channels around on already-scheduled programming at the last minute always sucks, and always leaves more people confused than it should.
Fans all over were pretty unhappy about this:
G/O Media may get a commission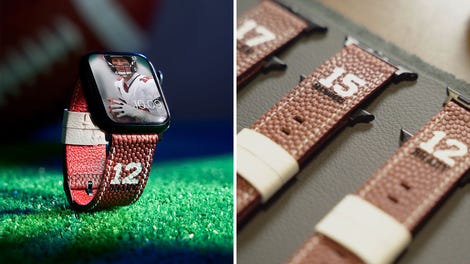 Official NFL PRODUCTS
Official NFL Apple Watch Bands
Even UFC fans weren't happy, as they now had their event pushed onto an afterthought of a channel that few people actually get.

It appears as though Fox Sports didn't even get the channel change correct, as one viewer Tweeted that they briefly showed UFC on both Fox Sports 1 and Fox Sports 2:

Look, if baseball was what ran outside of its allotted time slot, wouldn't it make more sense to only move the baseball game's extra innings? Tell those fans to tune in online. Bumping everything for one over-run is overkill in the worst way.

The World Endurance Championship was aware that they'd been briefly bumped off television, per a series representative. The race was streamed both on Fox Sports Go as well as the series' own stream at fiawec.com during the bump. It has now resumed on FS2.

This is the second broadcast flub from the Lone Star Le Mans weekend at COTA. The broadcast feed itself cut out during the last lap of today's WeatherTech Sports Car Championship race.