You may have built model cars as a kid, but did you ever envision using a 1/18th scale edition to replicate the real thing? That's what the builder of this homebrew Porsche 917/10 did, and it's not even its most amazing aspect.
Listen carefully to the opening narration of this video. Yes, that little orange model car—or most of a model car—is sitting on the tire of a rolling edition of the very same thang! Well, one man's wild interpretation, at least.

Yes, he indeed did say that it has a "12 cylinder engine designed by Porsche." What follows is the reveal that the 12 cylinders are in fact made up of two Subaru Tribeca flat sixes.
Those are bolted together at the crank and drive a transaxle in back, and holy crap is that drivetrain long! There's a bit more Tribeca in this Porsche, including some of the braking system. I don't know if that's like peanut butter in your chocolate, but it's still a pretty wild idea to build a homage to a classic German race car out of parts from a Japanese people mover.
G/O Media may get a commission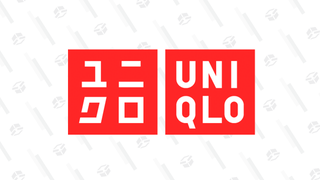 Year-round basics
Uniqlo Summer Sale
The 917 was the car Porsche used to conquer Le Mans, giving the marque their first win at the legendary French circuit in 1970. The mill used was Porsche's amazing 912 flat 12-cylinder. The air-cooled engine debuted in 4.5-litre form and was eventually punched out to 5.374-litres in the 917/30.
With the Subaru EZ mills in place, this car's total displacement is over six litres. Of course these being Tribeca motors the power won't be anything near that of the 912.
The builder, Jack, notes that the car is otherwise as close to the original as he could make it, using the 1/18th-scale model as his prototype. This has been a long-term project as it has apparently taken him seven years, and a butt-load of moolah, to get it to this point.
That's where pretty much everything is in place, including the Corvette Z06 suspension and a replacement of the original automatic transaxle with a five-speed manual. Happiness however, remains exasperatingly out of reach for the builder. That's because getting the two Tribeca sixes to act like one Porsche 12 has so far been frustratingly elusive.
The seller notes in his second video that he might as well fill the cockpit with dirt and plant a shrubbery in it. That's owed to his lamentation that it's otherwise useless owing to the seemingly insurmountable engine management issues.
That frustration has led to the car being offered on Craiglist at a cool $80,000. That seems more a cry for help than an actual intent to sell, and the ad has been updated to note that the engines might be running before the month is out. Hoorah!
Running or not, this project represents amazing dedication, incredible ingenuity, and proof positive that Subaru Tribecas can be made useful for something.
H/T to DamnTheNoise for the tip!