Despite "free" and "airlines" rarely belonging in the same sentence, American Airlines will start serving free beer and wine on certain flights from Chicago to New York in April. Of course, "free" is an illusion to make us think corporations are less terrible than they really are, and we're paying for it somehow.

American Airlines announced recently that, because it's all about saving time and making travel more comfortable for frequent business customers, it'll start a new "shuttle" flight between New York City's LaGuardia Airport and O'Hare in Chicago on April 4. Flights will run almost hourly between the two cities, and American said the flights will have dedicated gates and free alcohol on board.
American will serve free beer and wine on 15 flights per weekday with this new shuttle, which is kind of cool until you realize that everything on an airplane, including the very space you're allowed to exist in, is miniature. The "free" food and one allotted drink are miniature, too, which means they won't be enough to ease the uncomfortable feelings about sitting way too closely to the person next to you, who's suspiciously shuffling their feet like they may take off their shoes.
The horror! You may need to pay $7 for another cup of the beer or wine they gave out. After all, it wasn't bad for plane alcohol and it could help you relax.
Maybe this "free" initiative isn't a way to sell us even more overpriced beer and wine. Maybe this is American Airlines' way of making up for its not-shocking betrayal of us all when it decided to make use of even smaller plane bathrooms, because that just wasn't cool.
G/O Media may get a commission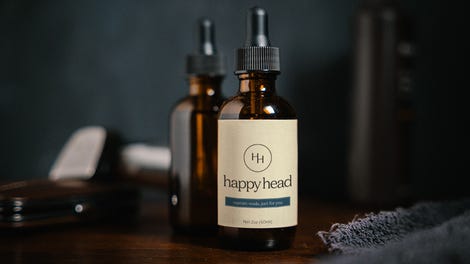 But, again, nothing is free and our personal space on commercial airplanes continues to decrease. The beer and wine will help numb the discomfort, if we just keep telling ourselves that's what it's for.