After the Dieselgate emissions scandal came to light, Volkswagen dealers got stuck with a toxic brand and a bunch of cars they couldn't sell. Now the real heroes in all of this—650 hardworking Beetle-pushers across America—have reached a deal to be compensated a reported $1.2 billion by Volkswagen for their losses.

VW dealers have actually been one of the significantly aggrieved parties throughout all this mess, in addition to Volkswagen owners. They didn't really know that the cars were cheating on emissions, and when the company fessed up to its deception, it was the dealers that suffered as customers stayed away in droves. It didn't help that they lost about 20 percent of their sales in diesel models alone, either.
Volkswagen reached a tentative settlement with a lawyer representing U.S. Volkswagen dealers in a San Francisco court hearing today, reports Reuters. Although the amount was not disclosed by the court, a person briefed on the settlement told Reuters that it was "significant." A later source told Reuters that the settlement will cost Volkswagen $1.2 billion:

Dealers have been prohibited from selling all of the diesel cars fitted with emissions testing workaround software for nearly a year. While the settlement still must be approved by the court, it would require Volkswagen to purchase unfixable used diesel cars back from its dealers under the same terms extended to cars bought back from consumers and independent dealers.

G/O Media may get a commission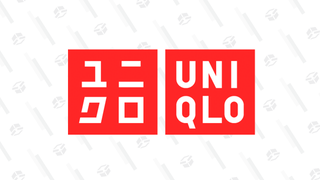 Year-round basics
Uniqlo Summer Sale
Volkswagen will also be making cash payments and affording additional benefits to dealers in the settlement. That's only fair, as they're all now stuck with a franchise that's worth significantly less.

As to how that reported $1.2 billion will be divided, Volkswagen and the dealers have to submit those details to the court by the end of September.

Additionally, Judge Charles Breyer of the U.S. District Court, Northern District of California ordered Volkswagen to settle with federal regulators to resolve the fate of some 85,000 3.0-liter diesel cars. Buying these more expensive vehicles—including some Audi and Porsche cars—back could cost Volkswagen billions of dollars if no acceptable fix can be found.

Breyer ordered Volkswagen to submit the fix, which Reuters was told includes emissions equipment and software upgrades, by late October, ahead of their Nov. 3 hearing.