This is The Morning Shift, our one-stop daily roundup of all the auto news that's actually important — all in one place every weekday morning. Or, you could spend all day waiting for other sites to parse it out to you one story at a time. Isn't your time more important?
1st Gear: The Auto Market Is A Flat Circle
We've been through this a few times, but to reiterate: America loved stations wagons. America stopped loving wagons and started loving minivans. America stopped loving minivans and started loving SUVs. American stopped loving SUVs and got crossovers.
And the crossovers that are the most popular are, if we're being honest, more five-door hatchback/wagon than they are an "SUV" in any reasonable sense of the word. This story about Americans flocking to small "SUVs" is correct other than they mean "wagonish hatch-type things."
G/O Media may get a commission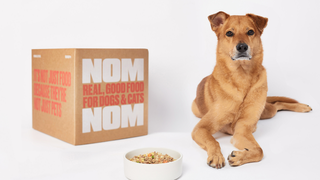 Combined sales of compact and subcompact SUVs have nearly doubled since 2008, from 10 percent to 18 percent of the U.S. market, according to AutoTrader.com. Analysts predict the market will grow for at least the next few years, as young, affluent buyers are drawn to likes of the Ford Escape, Chevrolet Equinox and the even smaller Buick Encore.
IHS Automotive predicts the compact SUV segment — now at 2 million vehicles — will grow to 2.2 million in the U.S. by 2017. The compact segment includes the Escape, Equinox, Toyota RAV4 and Honda CR-V.

The forecaster believes the subcompact SUV category — including smaller offerings such as the Nissan Juke, Buick Encore and the soon-to-be introduced Jeep Renegade — will hit 500,000 in sales by 2019. In 2005, the subcompact SUV market was nonexistent.
So, don't let people tell you Americans won't buy a wagon or hatchback. They will. It just has to be a little bit taller and a little bit more aggressive. I.e., it has to be a little bit more American.
2nd Gear: Chinese Auto Sales Quiet Down In June
Despite all the hype we've given to the Chinese market lately, it's later in the process of maturing as a market and thus we can't expect insane growth every month.
Per the AP:
Passenger vehicle sales rose 11.5% last month over a year earlier to 1.56 million vehicles, down from May's 13.9% growth, the China Association of Automobile Manufacturers said.

From January to June, passenger vehicle sales are up 11.2% to 9.63 million.

Auto sales growth in China has been steadily easing since 2009, when it peaked at more than 40%. Analysts expect sales this year to expand 8%-10%.
Still pretty good, although domestic brands are losing market share to foreign ones.
3rd Gear: AUDI AND MERCEDES FIGHT
BMW, for various reasons, has a niche that seems slightly separate from Audi and Mercedes, making their battle the more heated one at the moment. So how is Audi going to beat Mercedes?
Since the 2-series isn't really a competition for CLA or Audi A3, we'll have to see how well the Audi A3 will do. Although the thinking is quite well.
What also might help Audi is that the entry-level Audi stays at an entry level price according to Bloomberg:
The A3 sold for an average price of about $32,530 in June, according to Edmunds, compared with $38,571 for the CLA, which has slipped from $39,542 in January. Both cars start at $29,900.
Although, conversely, it might make it less profitable.
4th Gear: STRIIIIIKE
South Korea is such a shit-show now that their economy is growing up and their currency is growing with it. So far this has mostly impacted Hyundai and Kia, but now it's hitting hard at GM Korea with an impending strike.
Unions are demanding changes to the wage scheme, which has been in place since 1953, because the country's supreme court ruled late last year that fixed bonuses should be counted as base wages.

Workers want their new contract to comply with the ruling because it would increase various statutory benefits, such as overtime allowances and severance pay, which are adjusted in proportion to base wages.

GM Korea workers are also calling for management to boost production after the U.S. automaker announced plans to stop selling Chevrolet-branded cars in Europe by the end of 2015.
Hunker down folks, this might take a while.
5th Gear: How Ford Plans To Turnaround Europe
The European car market used to be the place where profits went to die, but now that most people agree we've hit rock bottom carmakers are looking to actually make money there.
How does Ford of Europe do it? Two big moves, as Alisa Priddle reports. First, Ford is going to sell more cars, including the Ford Mustang. Second, Ford is going to cut production in the UK and Belgium and move it to cheaper Spain.
Ford only lost $1.6 billion last year, but they'll probably lose some money this year. The goes is to not lose money in 2015.
Reverse: And Now They Own Chrysler
The Fiat 500 Club Italia, an organization formed in appreciation of the iconic 500—"Cinquecento" in Italian—car produced by the automaker Fiat (Fabbrica Italiana Automobili Torino), holds what the Guinness Book of World Records will call the world's largest parade of Fiat cars on July 9, 2006, between Villanova d'Albenga and Garlenda, Italy.
Neutral: Where's the wagon/hatch/crossover line?
Do the distinctions matter?
Photo Credit: AP Images