A man in Des Moines, Washington allegedly lured in potential buyers with a Craigslist ad for a 2003 Toyota Echo, got them to pay cash, and then left them out in the cold empty handed. Luckily, according to King5 News, police staged a sting operation to take the him down; it didn't end so well for the Echo. Or him.
I've said it a million times: buying things off Craigslist can enrich your life. But on rare occasions, it'll do quite the opposite to your pocketbook. That's what happened to a 23 year-old near Seattle named Rithy Sann, who arranged a test drive with the seller of a 2003 Toyota Echo, whose Craigslist ad reads:
2003 Toyota ECHO runs and drives great! New transmission, New brakes also a brand new oil Change. My mom rarely drives she can't so she want to sell it so she can buy something she'll value more.
According to King5, before allowing Sann to take a test drive, the seller said to him "No I want the money first. My mom asks for safety." So Sann—who, for whatever reason, was interested in buying a silver automatic Toyota Echo listed for $3,500—handed over $700.
G/O Media may get a commission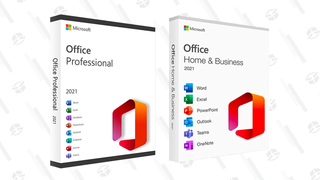 95% off
Cyber Monday - Lowest Price Ever - Microsoft Office Lifetime License
Des Moines Police commander Doug Jenkins told the news site how the would-be seller managed to make off with Sann's cash, saying:

At the end of the test drive, the suspect would tell the buyer, 'Hey let's go look at something in the trunk.' And as soon as the potential buyer got out of the car he would jump into the driver seat cash in hand.

King5 writes that, according to Jenkins, another prospective buyer lost $500 in the scam, and that it was the two police calls from the alleged Craigslist victims that prompted police to schedule a sting on Wednesday night.
The news site says when police met up with the would-be at a Red Robin to go in for the arrest, the man led them on a chase. The police eventually caught the man, but only after the little silver Echo "lost a tire and sideswiped another car during the pursuit."
It turns out, the suspect was an 18 year-old man, whose mother had no clue he was allegedly using her car to steal cash. King5 says the police have booked the teen on "felony eluding," and that he'll probably be staring down the barrel of two gross misdemeanor theft charges.
The fate of the little Toyota Echo is unknown.