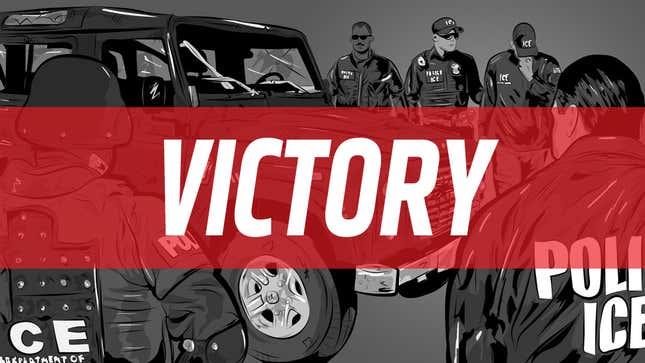 Some stellar news today for fans of classic Land Rover Defenders, imported vehicles and anyone who's not a fan of civil forfeiture: Nearly a year after they were seized by federal agents in pre-dawn raids across the country, and a few months after our big exposé on the seizures, more than two dozen imported Defenders will be returned to their owners after the government agreed to drop their case.
We're Driving the 2024 Integra Type S, What Do You Want to Know?
North Carolina attorney Will Hedrick, who led the federal courtroom fight to get the seized Defenders back to their owners pro bono, told Jalopnik that the case was settled in mediation proceedings on Monday.
The government has agreed to return all of the seized Defenders to their owners, at no cost to them, within 30 days, Hedrick said. Officials also agreed not to pursue the vehicles in the future.
"I'm feeling pretty great about things," said Hedrick, himself a Defender enthusiast who quit his lawyer job to focus on this case full time in recent months. "It's just a huge relief for my clients. They thought they were never going to see those trucks again."
It's unquestionably a huge win for one lawyer waging a David vs. Goliath fight against the Department of Homeland Security, the National Highway Traffic Safety Administration and federal prosecutors. They argued that the imported Defenders in this case were not at least 25 years old, making them eligible to be brought into the country, and thus subject to seizure under civil forfeiture laws.
Some 85 percent of civil forfeiture cases go uncontested, Hedrick said, sometimes because the seized assets were used in the commission of crimes and sometimes because people don't have the means to fight it out in court.
But Hedrick argued — successfully, now — that the government had no proof these vehicles weren't of legal age. He also showed that even if they somehow weren't in compliance when they were imported, they are at least 26 or 27 years old now.
"The government, in my opinion, really didn't have a case," Hedrick said. "The information on their warrant was not accurate. They pursued this on false grounds."
All the trucks in this case were imported by one man, North Carolina chiropractor Aaron Richardet, but he was never charged with a crime. The status of his case — if there is one — is unknown. "If they did pursue criminal charges, I think that they would have an extremely difficult case to prove," said Hedrick, who is not representing Richardet.
Had he not succeeded in arbitration, Hedrick said he would have taken the case back to court, where it could have dragged on for several more months, if not longer. He also said he planned to appeal if he did not prevail there.
Jennifer Brinkley, another North Carolina owner and longtime Defender enthusiast whose vehicle was seized by body armor-clad Homeland Security agents last year, said she was ecstatic over the outcome. At the same time, she remains perplexed why the trucks were seized in such an aggressive fashion and with such shaky evidence to begin with.
"We're still scratching our heads a bit," Brinkley said. "I hate the waste of taxpayer money and people's time."
Nonetheless, she can't wait to get her truck back — all thanks to the efforts of one attorney who never even asked for compensation. "Without Will Hedrick, none of this would have happened," she said.
As for Hedrick, the only payment he's asking for from his owners is a photograph of them next to their Defenders once they get them back.
"I feel like justice prevailed here," Brinkley said. "It's a great thing."
Top illustration credit Sam Woolley
---
Contact the author at patrick@jalopnik.com.