I'm starting to feel pretty good about one of my seven car projects, so naturally, it's time to surf Craigslist to find another shitbox. Actually, that's a terrible idea, but it hasn't stopped readers from tempting me with all these links to Craigslist crap-cans.

Let's get straight to the weirdos, starting with the horrendous $1,500 Chevy van monster in the photo above.
For sale near Boston, this truck is apparently a 1979 Chevy Coachmen RV whose front section has been cut off, welded together with the rear section of what looks like perhaps another Chevy van from the era, and then plopped on top of the front half of some sort of frame.
On the back, there's a pickup bed with wide fenders to accommodate the dually rear axle (which may or may not have come with the frame, which may or may not have come with that 1979 van front-end), and there's a big cap on top. The only bits that are even close to a color-match are the bed and the front section of the "cab."
G/O Media may get a commission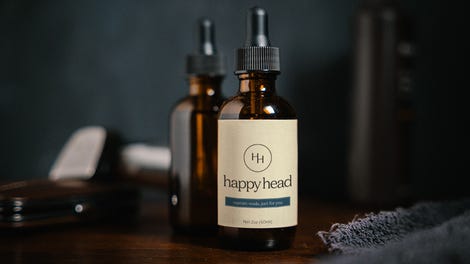 Apparently the camper only has 40,000 miles on it, the AC works, the dually bed is "mint," and the 350 V8 engine has "4-bolt main [bearings]." The rear brake line is broken, but who cares, because this thing comes with American racing rims! Chrome ones, too! Because that's totally what this van-RV-truck needs!

Perhaps just as peculiar as the van-RV-truck is this amazing $3,500 Volkswagen creation for sale near Fayetteville, Arkansas.
The seller calls it a "WHATCHAMACALLIT," but my colleague and one of the world's most knowledgable Volkswagen Beetle experts Jason Torchinsky says he thinks this Mercedes Grille and fiberglass hood-having Beetle actually has what's called a "Vandetta" body kit on the back. Apparently, cargo van-like body kits aren't than uncommon on Beetles.
I think the thing looks wacky and cool, but $3,500 is some heavy cash for a homebrew Beetle, I think.
It may be hard to believe today, but there was a time when it was difficult to find a four-door pickup. You could have a short bed or a long bed, but the cab style stayed the same: two doors.
That clearly didn't work for this guy in Wisconsin, who decided to turn his Jeep J20 into an extended cab with a stepside bed. From these pictures, it actually looks damn good, especially considering the $800 asking price ($500 if you don't keep the tires!).
Of course, it's far from perfect. It's been sitting for three years, and according to the seller, it needs quite a bit:

Needs engine transmission transfer case drive shafts brake booster and master cylinder

It's got cruise control and power windows, but even mentioning those seems laughable considering all the things the truck doesn't have. But the body looks cool, and if someone had a rusty J-truck sitting around, and they needed a pair of extra doors for their 2.5 kids, perhaps this would be worth swapping in a drivetrain. But probably not.
Moving away from the weirdo-rigs, the 1968 Jeep CJ-5 above could be the deal of the century if you're a very specific person. It may not look like anything special, with all the surface rust and body patches, but just look at that Jeep-A-Trench on the back!
Sure, it's $2,800, but theres a front counterweight, a power-takeoff that actually works, a plow, an engine governor, and apparently a fairly decent frame underneath.

Some of these parts are getting pretty rare, and while the market for Willys farm equipment is fairly niche (especially for later models), for the right buyer (especially one who needs to dig trenches), this thing could be a decent deal if they can knock a few hundred off the asking price.
There's also this 1968 Datsun 1600 for sale in Florida. There's almost no information on the little roadster (the entire description is literally "Roadster convertible"), but from the pictures, the body looks decent.

Datsun 1600s are gorgeous little four-cylinder Japanese convertibles. If this thing runs, and just needs a paint job, this could be a great deal. But let's be honest, that's probably not the case.
Jeep Comanches—boy have prices on these gone through the roof. This one in south Jersey is apparently fully restored, and comes with a custom front and rear bumper, big tires and a gaudy lift kit.
The blue interior bench looks great, but this thing has Renix fuel injection, which is known to be finicky. Between that, the overdone lift and the automatic transmission, I wouldn't touch this for the $13,000 asking price. Comanches are cool, but this one in particular isn't quite cool enough for that kind of coin.
Speaking of Jeeps that are likely to roll over, there's an M151A2 for sale in Delaware for eight grand. The M151 "MUTT" is a Ford/Kaiser/AM General-built unibody off-road with fully independent suspension, but even if that sounds advanced, these things had a reputation for rolling over thanks to a narrow track width and a tall center of gravity.
The seller says this one is from the early 1970s, runs great, has a three-speed manual and the original 50-cal machine gun mount. Is it $8,000 great? I'm not sure, but I'm a huge fan of these sideways-Jeep-grille-having military rigs. My dad used to drive one back in his early army days.
Speaking of military rigs, an example of my favorite military vehicle of all time (OK, second behind the original Willys Jeep), the Kaiser M715, is for sale in Maine. The seller says this used to be a fire truck, that it only has 39,000 miles on it, and that it's mechanically "solid."
It's got some leaks, some rust issues, and a few gauges that don't work, but a $6,300 asking price seems like a fair place to start for a huge, off-road convertible pickup with one of the classiest grilles of all time, the "Rhino grille."
Perhaps the most tempting of this week's shitboxes is this 1978 Cadillac Eldorado, mostly because it looks like it's been stored indoors for a long time, and it may be in pretty decent shape.
I can see a few trim issues with the rear taillight and whatever piece goes between the trunk and rear bumper, but the paint looks nice, it's got a sunroof, and the seller says the thing only has 93,000 original miles.
If I could knock the $3,500 price down by about a grand, I think this could be a great land yacht to cruise around in, after a tune-up or two (this thing has been sitting for quite a while).
Pretty much all of the cars on this list would be horrible financial decisions. And by "pretty much," I mean "literally all of them," but come on, who doesn't want to buy a camper with the ass-end of a van welded to it, and a dually bed on the back? Answer: nobody.