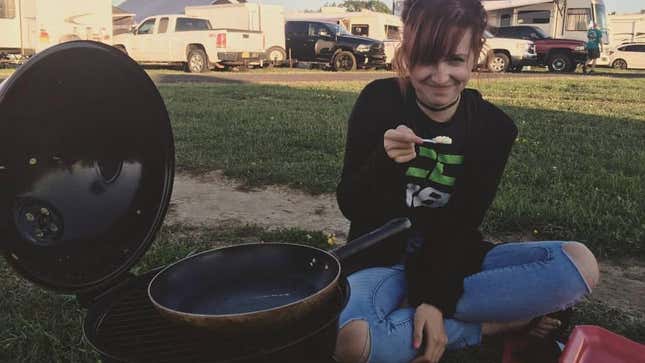 I've made many poor decisions at race tracks around the world, but camping is generally the start of all those problems. Today, I'm going to walk you through the evolution of my terrible, horrible race track camping experiences.
I'd like to start by saying that my camping experiences prior to becoming a race fan were extremely minimal, by which I mean that I camped in my grandparents' backyard once every few years and generally ended up going inside to sleep. I'd never packed for a camping trip. I'd never set up my own tent. I'd never even heard about what it was like to camp at a race track.
But it was a choice of necessity. When my friends and I decided we wanted to attend the Austrian Grand Prix in 2015, there really weren't many places to stay that were vaguely close and inexpensive unless you were camping. So, my friend Remy said they had a tent, and we decided to just send it and see what would happen.
Folks: Please learn from my mistakes.