It's been a while since we've heard anything about Fiat Chrysler's joint venture with Mazda for a new roadster based on the 2016 Miata. Now we have some surprising news, straight from Alfa Romeo's European boss. Alfa's Miata roadster is definitely dead, that project lives on at Fiat, but Alfa is making their own new sports car.
Originally the project was supposed to spawn a new Alfa Romeo roadster (probably called Spider, because duh) but in recent months all signs pointed toward Fiat getting the car instead of Alfa.
In an interview with the UK's Car magazine, European Alfa Romeo and Maserati brand chief Harald Wester confirmed as much. But Alfa is getting a roadster too.
He said that the "final version" of the Alfa Spider won't use a Mazda platform after all, but a derivative of Project Giorgio — the codename for the new architecture they're building to underpin all the fancy new rear-wheel drive Alfa Romeos, like the 159 replacement sport sedan and other models.
G/O Media may get a commission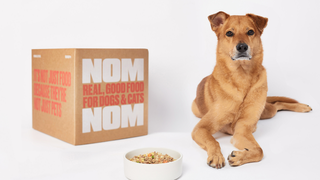 So what's going to happen with the Mazda, then? It's just moving to Fiat-Abarth, Wester says:
Wester confirmed that the Italians' Mazda MX-5 partnership is far from dead, however. 'The Far East import will probably find a new home with Fiat-Abarth,' he told us - raising the prospect of a new Fiat Barchetta or long-rumoured proper standalone Abarth sports car.

[...] Sounds like the plan fell by the wayside as Fiat CEO Sergio Marchionne restructured his premium Alfa Romeo and Maserati brands to work closer together. In a game of musical chairs, the Italians are swapping one of their brands in the Mazda collaboration for another.
This is interesting, because it means we'll see two roadsters from the Italian Fiat Chrysler brands in the near future on different platforms. Will they compete with each other? From this it sounds like the Alfa will be more of a luxury sports car, maybe a BMW Z4 competitor, while the Miata-based Fiat will be the smaller, lighter, cheaper one.
More Italian rear-wheel drive roadsters? More Italian rear-wheel drive roadsters.