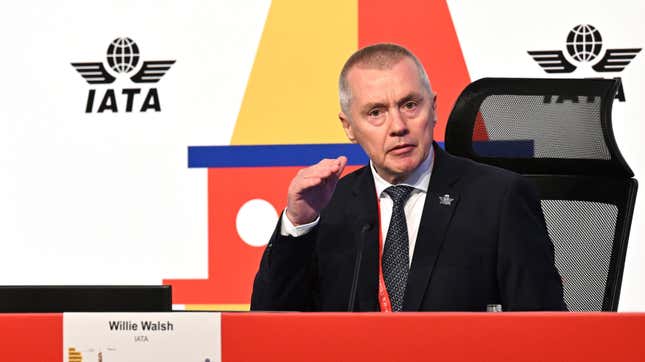 The comprehensive push for more sustainable transportation has deservedly resulted in government action. The aviation sector hasn't been any different, and the European Union has agreed to a binding mandate requiring the use of sustainable aviation fuel (SAF). However, many airlines have questioned the EU's direction on the matter including the head of the International Air Transport Association.
According to Reuters, during the global airline trade association's annual meeting, Director-General Willie Walsh said, "I think it's fair to portray the EU as being anti-aviation, whereas other parts of the world are very positive, pro-aviation." Earlier this year, the European Union required fuel suppliers must ensure that two percent of fuel made available at EU airports is SAF by 2025. The mandated percentage will rise to six percent in 2030, 20 percent in 2035, and finally to 70 percent in 2050.

The airline industry fears that EU regulations will distort the market because the rules won't apply to flights into Europe. Carriers would be incentivized to buy SAF in Europe fulfilling the requirement and using conventional fuel elsewhere to save money.
Walsh added, "Just as location makes no difference on the impact of CO2 emissions, it has no impact on where SAF is uplifted and used either. A global approach to book and claim for SAF credits will help facilitate economies of scale in SAF production."
SAF is at least double the cost of conventional fuel. Airlines would prefer if sustainable production were expanded to lower cost, and if they didn't have to carry the financial burden of expansion. The U.S. government has taken this route. The U.S. Department of Energy currently has a tax credit of $1.25 for SAF producers to subsidize the fuel cost for airlines. While there should be a global approach on SAF, it shouldn't be made at the expense of the average taxpayer.