The TSA happily shows off all of the weapons they catch inside carryon baggage every month, but what happens when guns are taken onto planes as part of an inside job, by people with airport security clearance. That's just what happened as the Feds busted up a gun smuggling channel between Atlanta and NYC.
No matter where you work at an airport, whether its the bookstore to the custodians, and even the baggage handlers who work plane-side, you get a badge that clearly displays the level of security you're allowed. As part of that badging process, everybody gets a background check, which is all well and good. But once you're badged, some airport and airline employees have access to pretty much roam freely.
The flaw in the whole system is that people who work at the airport don't go through the full security regimen that airline passengers do. To get into secure areas, you scan your ID badge, and usually scan your finger for a biometric check, to make sure the person using the badge is really the person the badge belongs to. Sometimes your bag is checked, sometimes it's not. But it's very clear that an airline employee can't travel without going through the normal security checkpoint.
An inside job had got to be what keeps the TSA and Department of Homeland Security awake at night. And even though this smuggling team likely never intended to take down a plane or anyone onboard, it's obviously a major wake-up call. Brooklyn District Attorney Kenneth Thompson told the Associated Press: "I hope this is a wakeup call for the nation. This was an egregious breach of our nation's air traffic security."
G/O Media may get a commission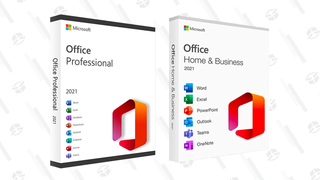 89% off
Microsoft Office Professional 2021 Lifetime License
Two of the five men arrested had ties to Delta Air Lines. One man, Mark Quentin Henry was fired in 2010 for abusing the airline's buddy pass system. Prosecutors say he allegedly took guns on at least 17 flights this year, including an AK-47 between Atlanta and New York's LaGuardia and JFK airports. How did he get the guns? That's where Eugene Harvey comes in. Harvey worked for Delta until December 10th, when he was arrested. Harvey smuggled guns into the airport and passed them off to Henry.
Delta was working with investigators, by letting them know each time Henry was flying. On December 10th, Henry transported 16 weapons, including four 9mm pistols, a .380-caliber pistol and ammunition and magazines.
The Brooklyn D.A. Thompson said "This really poses a threat in terms of terrorism. They can put guns on a plane, they could easily have put a bomb." During the probe, which originally started with the goal of reducing gun violence in Brooklyn 153 guns were confiscated, almost all of which were bought in Georgia. After investigators found a bag full of guns in Henry's apartment, the gun mule admitted to carrying the guns on the planes from Atlanta. A spokesperson for Atlanta's Hartsfield-Jackson International Airport said they were reviewing their security plan and will make any necessary changes.