This photo, published as part of Airman Magazine's expose on aggressors, shows an aggressor air controller looking at a live display of the giant Nellis Range Complex. It is a rare and detailed photo showing the different range areas, including the blood red box at the center, which is Area 51, in which three distinct aircraft are flying.
"The Box," or "Dreamland" as it is also called, is the most restricted airspace in the world, buried deep inside some of the most restricted airspace in the world. Even during Red Flag exercises, when the range is packed with upwards of a hundred combat aircraft, it is commonly known that if a crew crosses into "The Box" it can be grounds for dismissal from the exercise. This makes for an interesting spatial situation as Area 51 sits right in the center of Nellis Range Complex. As a result, the large scale air wars that happen on a fairly regular basis over southern Nevada occur in what amounts to a large doughnut shaped airspace. The other thing about "The Box" is that it is always restricted, regardless of if test operations are underway or not.
G/O Media may get a commission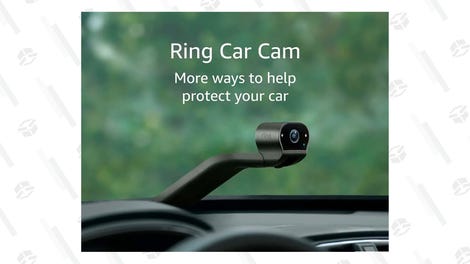 The fact that Area 51's airspace is so classified that not even front-line USAF pilots can fly over it regularly just adds to the legend of the place and it also underscores just how tightly the USAF controls who can even catch a glimpse of the test articles and foreign aircraft that fly there and the tactics that are performed there.
In the picture above, is not clear if the aggressor air controller is looking just at radar data alone or if Nellis's elaborate air combat maneuvering instrumentation system (ACMI) picture is also fused with radar information. Additionally, seeing that aggressors are supposed to mimic enemy tactics, including ground controlled intercept (GCI), it is not clear if this system can be set with different filters to mimic the abilities of enemy integrated air defense systems and their operators, or if this happens via a 'human filter,' in this case the controller at the console.
Raytheon Solipsys, which is the software shown in the picture, is a highly capable desktop suite that can fuse a lot of information into a single picture. It can be used for everything from battle management to mission planning to air traffic control. It would be interesting to know if the aggressors use this 'God's eye view' of the Range Complex during excises like Red Flag, and if so, under what restrictive parameters.
In that same photo, you can see a clear layout of the different ranges that makeup the Nellis Range Complex, with what looks like some sort of intercept happening between two sets of aircraft towards the top of the range complex. You can also see red shaded areas, which probably means that those ranges are 'hot' and being used by other aircraft. Then you can see the blood red areas which are clearly restricted, in this case Area 51.
Inside Area 51 you can make out what appear to be three aircraft, two in close proximity to each other and another orbiting off to the right hand side. On the left side of the screen, outside the range boundaries, you can see the common sight of aircraft streaming up and down the Nevada-California border, on their way to and from McCarran International Airport, which is just ten miles away from Nellis AFB. The blue shadowed area on the right is puzzling although you can see multiple aircraft tracks inside of it. This could denote open ranges for use under visual flight rules, although I am not certain about this.
There are multiple maps available of the Nellis Range complex, some better than others (here and here), but by looking at them and the one of the screen, you can get a good idea of where everything is at generally. Let us know what you decipher from the screen in the comments section below.
Photos and video thanks to Airman Magazine. Make sure to check them out regularly, our friends over there are doing some really awesome work.
Tyler Rogoway is a defense journalist and photographer who maintains the website Foxtrot Alpha for Jalopnik.com You can reach Tyler with story ideas or direct comments regarding this or any other defense topic via the email address Tyler@Jalopnik.com