As we count down to our sharing of our robogasm with you tonight at midnight-plus-one, we happened to liberate snag these five new commercials from the GM tied to the new Transformers movie. It's a "Transform Your Ride Sale" and it offers qualified buyers 0% APR for 36 months and $1,000 cash on select Chevrolet, Buick, Pontiac and GMC vehicles. Oh, and they're great for giving you your own private robogasm. Full press release after the jump.
UPDATE: Sales graphics of the "Transform Your Ride" sale below!
UPDATE #2: Our quasi-review of the Transformers movie went live at midnight — check it out.
OR RELEASE: 2007-06-25

GM and Paramount Pictures Transform Your Ride


DETROIT - General Motors today announced the "Transform Your Ride Sale," tied to the 4 th of July holiday release of DreamWorks Pictures and Paramount Pictures' live-action film "Transformers" from Executive Producer Steven Spielberg and Director Michael Bay, opening July 3, 2007. The "Transform Your Ride Sale" offers qualified buyers 0 percent APR for 36 months - plus $1,000 cash - on select Chevrolet, Buick, Pontiac and GMC vehicles (a list of eligible vehicles follows). The "Transform Your Ride Sale" runs June 26 through July 9, 2007.

"People who have recently switched to a GM vehicle tell us we've really changed their previous perceptions about our products. They love their new car or truck," said Jim Campbell, GM's director of Customer Relationship Management. "We've enhanced the value of our cars and trucks with features like OnStar, XM Radio, superior quality and the best coverage in the business with a 5 year / 100,000 mile powertrain warranty plus roadside assistance and courtesy transportation. Just look at the award-winning Chevrolet Silverado or hot HHR. The "Transform Your Ride Sale" gives everyone the opportunity to buy a new car or truck with outstanding style, great fuel economy, performance and value."

Saturn will continue its innovative "Side by Side by Side" campaign and will be offering bonus cash on select models. Cadillac, Hummer and Saab also will continue to offer attractive deals on select models in their lineups.

The "Transform Your Ride Sale" is supported with an integrated marketing program including 30-second television spots, 60- and 30-second radio spots, print advertising, digital online advertising, Web site homepage grabs and gaming plus other activities. The television advertising, by McCann Erickson Detroit, features a variety of vehicles, including the Chevrolet Silverado and Cobalt, Buick Lucerne, Pontiac G6 and GMC Yukon. The spots incorporate actual scenes from the movie and are directed by Michael Bay (advertising fact sheet follows).

All of the "Transform Your Ride" TV spots originated in High-Definition (HD) format, starting with Super 35mm motion picture film. The visual effects and animation were also rendered in HD, and the HD versions of the final spots include a 5.1 surround sound mix.

Eligible Vehicles List

Chevrolet: 2006 and 2007 Cobalt, Monte Carlo, Impala, HHR, TrailBlazer, Tahoe, Suburban, Avalanche and 2007 900-series Silverado

Buick: 2006 and 2007 Lacrosse, Lucerne and Rainier

Pontiac : 2006 and 2007 G5, G6, Grand Prix and Torrent

GMC: Envoy, Yukon, Yukon Denali, Yukon XL, Yukon XL Denali and 2007 900-series Sierra

Note: Customers should visit their neighborhood GM dealer for complete details and offer restrictions.

For more information about other current offers, visit: http://www.gm.com/automotive/vehicle_shopping/currentoffers/index.html

Advertising Fact Sheet

TV Campaign Director: Michael Bay

Editor: Nomad (same as movie)

Visual Effects: Digital Domain (same as movie)

Music: Original Score

Number of TV Executions: 5

Number of GM Cars/Trucks Transforming: 12

Number of Robots Used: 3

Number of Good Robots: 1

Number of Bad Robots: 2

Number of actors who met the robots: 0

Only Robot Speaking Role: Optimus Prime, "My bad."

Amount of Craft Services food consumed by robots: Robots don't eat, silly

Number of cars actually destroyed on set: 1

Shooting Locations: Same as movie locations shown in robot clips

Number of Pedestrians Harmed by Robots: 0

Number of Robots Harmed During Filming: 0

General Motors Corp. (NYSE: GM), the world's largest automaker, has been the annual global industry sales leader for 76 years. Founded in 1908, GM today employs about 280,000 people around the world. With global headquarters in Detroit, GM manufactures its cars and trucks in 33 countries. In 2006, nearly 9.1 million GM cars and trucks were sold globally under the following brands: Buick, Cadillac, Chevrolet, GMC, GM Daewoo, Holden, HUMMER, Opel, Pontiac, Saab, Saturn and Vauxhall. GM's OnStar subsidiary is the industry leader in vehicle safety, security and information services. More information on GM can be found at www.gm.com.
G/O Media may get a commission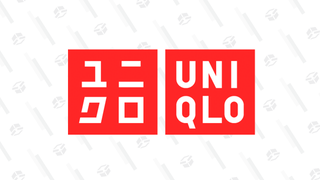 Year-round basics
Uniqlo Summer Sale
Related:

All of our Transformers coverage [internal]