Acura believes that awkward looks—not drivetrain, features or anything else—were what kept buyers from flocking to the TLX reports Automotive News. So, for their refreshed TLX, ditching the giant silver jaw-thing was priority number one. Thank goodness.

While some expected to see the new Acura finally get a smaller, more efficient drivetrain, Acura straight-up admitted that the face only a Bond villain could love was the TLX's main problem. Automotive News writes:
Acura says consumers who rejected the outgoing TLX weren't doing so because of the engine offerings. They liked the four- and six-cylinder choices. The main issue was tepid styling, so that's where Acura spent its money.
To get rid of that nightmare fuel nose once and for all, everything sheet-metal-wise from the A-pillar forward is getting redesigned for the 2018 TLX, along with the wheels and rear fascia. An A-spec model will also be released with certain performance and appearance upgrades.

Acura doesn't currently have a mainstream model with a turbocharged engine, and by not adding one to the refreshed TLX, they've saved a lot of money, Automotive News notes. Who knows? Maybe they'll attract some non-turbo fans into the fold by being the last holdout.

G/O Media may get a commission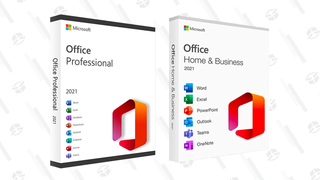 89% off
Microsoft Office Professional 2021 Lifetime License
That being said, the grille that's replacing the TLX's beak is also pretty large and in-your-face, especially with that huge Acura emblem up front. At least it no longer looks like it wants to eat me like one of the cars in Blood Drive, though.