For a reason that I haven't yet surmised, some people seem to think the Ferrari 360 is boring and dumb. I am here to correct those sentiments with a sentiment of my own: The 360 is one of the best Ferraris ever.

"The Ferrari 360 Is Good Again," my headline reads, but really, it should read "The Ferrari 360 has always been good."
First, there are the car's looks. Yes, I'll admit that for a while I found the design to be dated. But I've recently fallen in love with the shape that helped turn the 360 into the quintessential omnipresent supercar of the new millennium.
Sure, the pop-up headlights from its 355 predecessor are gone, and so is the big front egg-crate grille. In their stead are beautiful curves, simple and elegant headlights, and an overall look that helped bring Ferrari design into the modern age.
G/O Media may get a commission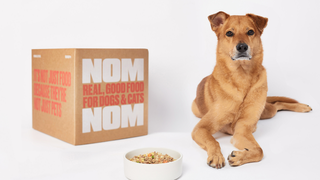 Ferrari says its engineers shaped the exterior with heavy consideration of aerodynamics. "The front featured twin radiator inlet grilles, one either side," the company writes on its excellent website, "allowing airflow to pass under the raised centre section to feed via the flat bottom to the twin rear diffuser section, increasing downforce as the car's speed rises." Apparently that downforce could be up to four times as much as that of the outgoing 355, the one that everyone was freaking out about a few years ago.

Second, well, having never driven one, I cannot say the 360 is one of the best Ferraris with 100 percent certainty, but there's no doubt that from an engineering standpoint, the 360 is a Ferrari worthy of praise. After all, it is the very first with a unibody made entirely of aluminum.
And that's important in a sports car, especially one that's meant to be a bit larger than its predecessor, the 355. "The chassis was constructed from varying section aluminium extrusions, welded together via twelve aluminium nodes," Ferrari says of the 360. "This construction provided 40% greater rigidity and a 28% weight saving compared to the F355 model which it replaced, despite being dimensionally 10% larger overall." That weight savings in the chassis apparently translates to about 175 pounds over the outgoing, smaller 355 according to a number of car websites that wrote about the car after its debut. And that's great for a car that's meant for the track.
The suspension was also fairly modern, with the four-wheel independent, unequal length wishbone suspension's damping monitored and adjusted by a system called "Continuous Damper Control." Also included was a traction control system with both "normal" and "sport" modes.

Former Top Gear host and racecar driver Tiff Needell drove a 360 shortly after its debut at the 1999 Geneva Salon, and—as you can tell from the video above—he adored it. "You just could not have a better handling car," he says as he opens the taps of the 400 horsepower 3.6-liter V8 around Ferrari's Fiorano Circuit in Maranello.
By the time he's done with his review, Needell has praised not just the car's looks, but its practicality, acceleration and handling. "If I had £100,000 to spend on any car, there would be no choice. This is the new best car in the world," he concludes.
Also do not forget the five-valves-per-cylinder engine. In more detail, it's a 40-valve, dual overhead cam 3.6-liter naturally aspirated V8 derived from the 355's 3.5-liter. Made of "light alloy" with Nicasil treated cylinder liners, the fuel injected, drive-by-wire engine features dry sump lubrication, titanium alloy connecting rods and a "variable back pressure exhaust."
That motor is connected to a gated six-speed manual or an "electro-hydraulic F1 6-speed," an early introduction for most of us to the world of semi-automatic, paddle-shift transmissions. Needell found a few faults with it in the review above, perhaps unsurprisingly.
Other former Top Gear host Jeremy Clarkson also wasn't a fan of the "F1" transmission, writing a scathing article about the 360 shortly after it debuted. "I'll admit the F1 gearbox works well on down-changes," he says, "but it is ferociously jerky on the way up, and it's a nightmare when the rear lets go."
He also calls the car a "fatty," saying its power to weight ratio is lower than that of the 355 (this conflicts with reports that the 360 is actually 175 pounds lighter than the 355—this discrepancy may have to do with the configuration chosen, but in any case, the two are fairly close), and he isn't a fan of the 360's sound. "The 360 makes a blood-curdling noise as the revs climb round toward the stratospheric red zone." he says. "And for sure it does, but the howl you get from a 355 has now gone, and that's a pity."
He also laments the 360's handling compared to the 355's, and makes fun of the car's looks, saying the raised nose (which helps the car to avoid ramming into every curb like other Ferraris) is no good, and that the Modena has a "double chin and a dumpiness around the arse." This latter point is, of course, incorrect, for the 360 is beautiful.
Clarkson also owned a 355, and his sense of objectivity is perhaps less than famous.
Clarkson's points notwithstanding, the 360 remains a great car to this day, in part because of its initial mixed reception. It's relatively cheap to buy—you can find a decent one for about $90,000—and they're actually not too bad to maintain. For a Ferrari, that is.
It's considered one of the more livable Ferraris, if that means anything.
Supercar YouTuber Rob Ferreti shows the common problem spots of the 360 in his video above, but in his caption he lauds the 360, saying "The 360 is still a strong recommendation from me for those shopping under 100k to buy these cars."
Plus, British car website EVO, in its buyer's guide, says the 360 is arguably the first "reliable" Ferrari, writing:

The Modena also saw a new word introduced into Ferrari reviews: reliability. The engineering had been more thoroughly thought through, and this was (and still is) reflected in lower servicing costs than for earlier mid-engined Prancing Horses.

To be sure, it's still not cheap to own, as Doug DeMuro made clear when he bought one a few years ago and summed up his ownership experience, writing:
[I]t wasn't cheap. And this is for a reliable Ferrari: one that didn't have a single unexpected repair during my entire year of ownership, aside from a flat tire.

So then why is it so expensive? For one thing, the Ferrari dealer charges about $150 per hour for labor. Add in parts, and it's almost impossible to leave the service department without spending $1,000.

Ultimately, you shouldn't expect a $20 oil change from the Ferrari dealer, and Jeremy Clarkson may have a few beefs with it, as he tends to. But it's a well-engineered supercar (The first all-aluminum Ferrari! Continuously controlled damping!), one that doesn't break down every few miles. It's actually somewhat practical, and it's got looks that defined an entire era of supercars. And that, to me, makes it good.

The Ferrari 360 is good again? No, it's just good.