In an update to the tragic death of 27 year-old Star Trek actor Anton Yelchin after his 2015 Grand Cherokee rolled into him in his driveway on June 19th, The Associated Press reports that his parents are planning to file a wrongful death lawsuit against Fiat Chrysler.

According to the report, Anton Yelchin's parents are filing a lawsuit against Fiat Chrysler, the automaker that manufactured the Jeep Grand Cherokee that allegedly rolled into and killed the actor.
Yelchin's 2015 Jeep Grand Cherokee was issued a recall to update software to prevent the vehicle from rolling while in gear, which is an issue that has been linked to at least 41 other incidents. The issue has been acknowledged by Fiat Chrysler, and the recall notices for the tricky gear selector allegedly went out just days before Yelchin's death.
From our earlier description of the recall:
On the unusual mushroom-shaped gear shifter, a driver presses and holds a button and pushes the shifter all the way up to set the car in park, after which the shifter centers itself again. But Fiat Chrysler said the Jeep's shifter design didn't provide drivers with sufficient feedback for them to know what gear their car was in, and so some drivers just left the vehicles in neutral before exiting the car.

G/O Media may get a commission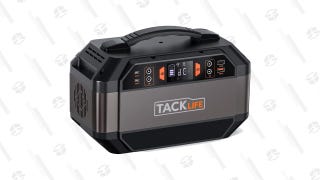 Tacklife Portable Solar Generator
You can read more about the investigation by authorities and Fiat Chrysler here.
Yelchin's parents, Victor and Irinia, have also filed to become administrators over their son's estate, who left behind no will but $731,000 in home equity and $641,000 in personal property, according to the report.
We'll update as we have more information.