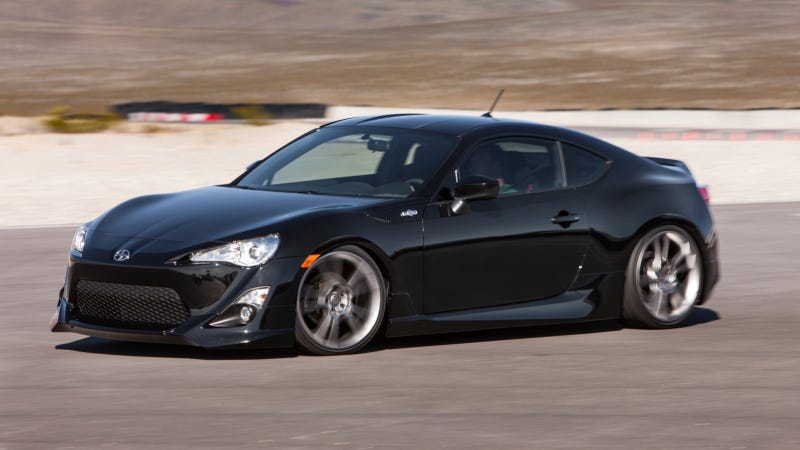 Just because the New York Police Department isn't using Scion FR-Ses doesn't mean the criminals can't use them. Everyone's favorite new Japanese rear-wheel-drive sportscar was apparently used as the getaway car in the armed robbery of a New Jersey Wawa on Monday night.
According to this report in the Asbury Park Press, a suspect robbed a Wawa gas station attendant in Howell by putting a steak knife to the man's throat and demanding cash. Once he got what he wanted, he fled the scene in either a black or purple (?) Scion FR-S or a Subaru BRZ. 
Another gas station attendant caught a glimpse of the Toyobaru's license plate, which was a New Jersey plate with the last letters CAA or CAH. If anyone knows that car, they are encouraged to call a detective at (732) 938-4575 ext. 2879.
No word on whether the suspect drifted away from the crime scene, but I like to imagine that's what happened. 
Photo credit Scion
Hat tip to Dimitri!