Yes, that's right. There's a chance you might get to see Brad Pitt's ass with a SAMCRO tattoo across it, coming to an FX screen near you soon. So help me God if Kurt Sutter kills him off though, that Opie nonesense was far enough.
Rumors have been swirling surrounding a Sons Of Anarchy prequel for the past year or two after the show took on something of a cult following, and as American culture lends itself more and more to binge-watching tv shows on streaming services.
Charlie Hunnum, who played the lead character Jax Teller, told MensJournal.com that he had heard about the idea of a sequel and that Brad Pitt's name was being mentioned a lot.
Sutter, the show's creator who also played the character Otto on the show, has already revealed some of the outline for the series. Tentatively called The First 9, the show will be set in the Vietnam era and be about how John Teller and Piney met, became friends, and started the club.
G/O Media may get a commission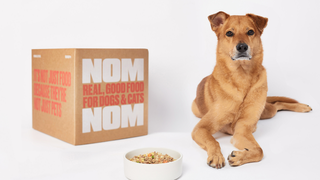 While I'm not really sure why Pitt would agree to this role, he would be a great fit. He looks the part and is one of the few celebrities actually obsessed with riding motorcycles instead of just owning them. He did narrate Hitting The Apex, so maybe we'll get to see him play Lt. Aldo Raine on a motorcycle.
This Chopcult thread shows off some of his custom bikes and cruisers, while the AMCN article reports on a much wider variety of bikes he owns. Or just type in "Brad Pitt motorcycle" to Google image search so you can see the Details shoot he did recently and lots more pictures that I definitely don't have permission to repost here.
Contact the author at sean.macdonald@jalopnik.com. Follow Lanesplitter on Facebook and Twitter.