Continuing a long tradition of wonderful adaptions of video games into movies, which are never, of course, soul-crushingly awful wastes of the human spirit, the Need for Speed racing game franchise has a movie coming out soon, and it'll star a Mustang.
Not just any Mustang — a specially-customized-by-FoMoCo Mustang that from the outside doesn't look to radically different than many other custom Mustangs we've seen, but has an absurd 900 HP under that bulging hood.
As the press release tells me, breathlessly and probably sporting a semi,
Created with the help of designers at Ford, the one-off Mustang is perfectly cast for the high-stakes racing and stunts included in the film that fans will love. The Mustang features a more aggressive look due to custom bodywork including wider fenders and features like a lowered suspension and custom 22-inch wheels and tires. Even the fog lamps are new, with high-tech LED halo lamps around the air intakes.

A hero car needs a hero engine, so this Mustang has been fit with a 900-horsepower all-aluminum supercharged 5.8-liter V8 modified by Ford Racing. To top it all off, the car gets a custom paint job with specially formulated silver topped by blue stripes that glow when struck by light in the dark.
G/O Media may get a commission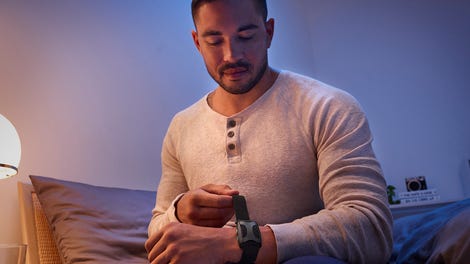 I'd like to know more about "stripes that glow when struck by light in the dark." I'm guessing that's different than how everything glows when struck by light in the dark.
The press release also says Michael Keaton and the kid from Breaking Bad are co-starring with the Mustang, and if I read everything right, I think there's a Keaton-on-Mustang sex scene planned. We'll keep you updated.