The Scion iM Concept showed off at last week's LA Auto Show previewed a production car that Scion desperately needs at the moment for mainstream success. But what about the enthusiasts? Scion senior vice president Doug Murtha took the time to re-iterate some bad news: a convertible or turbo FR-S is not coming. Booo!
At this point, it's been close to two years since Toyota showed off their FT-86 Open concept, and drivers have been pining for a more powerful Toyobaru since its inception. But Murtha confirmed — as other sources did a year ago — that neither of those things are in the pipeline. Don't blame Scion, though, they tried to make a case for it, according to Wards Auto:
"So on the convertible we went down swinging," Doug Murtha, senior vice president-Scion, tells WardsAuto in an interview at the 2014 Los Angeles auto show.

But in the end, Scion couldn't find enough other countries or regions within Toyota that also wanted a convertible, and could sell it in sufficient volumes "to make the thing pencil.

"I think we were pretty aggressive on our (submitted plan), but we looked at what we would have conceivably lost on the product and said, 'We're not going to even push it further,'" Murtha says. "Nobody was more disappointed than we were."
As for the 86-ing (sorry) of the turbo, Murtha offered no comment, but the Wards story alludes to the reason Subaru and Toyota teamed up on the project in the first place: to keep costs down. Developing a turbo version of the car doesn't really jibe with that plan.
Murtha conceded that sales of the FR-S are starting to fall off a bit, something that's not surprising at all given that the car is a few years into its life cycle without any major updates. They'll have to find something else to appeal to buyers, and I'm not sure these feature-laden "Release Series" models will do it.
G/O Media may get a commission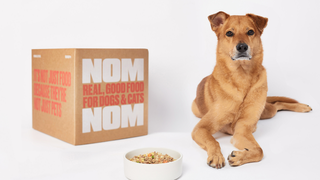 Oh well. We still love the Toyobaru twins no matter what.