When you've got a Russian helicopter making multiple passes over the front of your vehicle, you better believe you're going to be intimidated. Previously undisclosed reports and a number of photos allegedly show a Russian military helicopter flying dangerously close to an American defense attache in northern Russia according to the Washington Post.

The entire incident is tied to an alarmingly large amount of information collected from the CIA in regards to Russia's supposed involvement in a cyber campaign to "disrupt and discredit the U.S. presidential race," as the Washington Post reports.
In response to reports collected by the CIA, President Obama authorized a list of actions to counteract Russia's involvement, WaPo notes. This apparently included the expulsion of 35 diplomats and the closure of two Russian compounds in the United States. The Obama administration initially denied that these actions were tied to Russia's cyber hacking tactics, arguing that they were related to other Russian issues.
This previously undisclosed helicopter flyby was a show of force that Russia received the message anyway, as the Washington Post writes:
In one previously undisclosed incident on July 6, a Russian military helicopter dropped from the sky to make multiple passes just feet over the hood of a vehicle being driven by the U.S. defense attache, who was accompanied by colleagues, on a stretch of road between Murmansk and Pechenga in northern Russia. The attempt at intimidation was captured on photos the Americans took through the windshield.
G/O Media may get a commission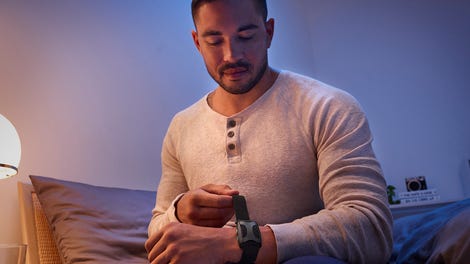 The intimidation tactics from Russia didn't stop there as a uniformed Russian security service member reportedly tackled one CIA operative as he exited his taxi, apparently breaking the operative's shoulder. Per the Washington Post
In a video aired on Russian television, the U.S. operative can be seen struggling to drag himself across the embassy threshold and onto U.S. sovereign territory. He sustained a broken shoulder in the attack.
Here is surveillance camera footage of the takedown, posted by state-sponsored media outlet RT:
Take that commentary with a grain of salt.
Although not first clearly stated by the Obama administration, the Washington Post reports that several spies linked to Russia's attempted cyber attacks during election runoffs between Trump and Clinton were included in those 35 diplomats.
This certainly wouldn't be the first time that Russia used show of force and intimidation against the U.S.Just this past February a pair of Russian SU-24 fighter jets "buzzed the deck of a US warship in the Black sea as a U.S. military commander went to meet with his Russian counterpart during diplomatic talks in Baku, Azerbaijan," as CNN reported at the time. 
In June of last year, Russian ships played fast and loose with another U.S. Navy Warship in the eastern Mediterranean, CNN also reported, coming within 315 yards in a series of unsafe maneuvers. According to reports from U.S. officials, "At one point, the Russian ship pointed toward the Truman, the officials said. The Gravely eventually accelerated speed and moved ahead, with the Russian ship still following it before breaking off."
These tactics were definitely Russia's way of saying, "we know something's up and we're well aware of what you're doing." The media would play out quite differently if the tables were turned and such strong-arming was linked to American operatives.