Champion Porsche in Florida has made a name for itself as the largest Porsche dealer in the U.S., a reputation secured in part by the sales prowess of its ex-vice president of marketing, Shiraaz Sookralli. But Champion now finds itself at the center of a burgeoning scandal set off by Sookralli, who's accused by his former employer of running off with $2.5 million in customer deposits he took in for nonexistent, luxury cars.
Champion, through its parent company Copans Motors, filed a lawsuit last week against Sookralli in Florida's 17th Circuit Court, laying out an alleged scheme in which the salesperson is portrayed as a financially desperate con-man who ripped off at least two dozen unsuspecting buyers.
Using a string of shell companies, Champion alleges, Sookralli had customers sign bogus sales contracts, leaving them convinced they'd scored a highly-sought-after Porsche. But the vehicles never existed, Champion says, and now Sookralli's nowhere to be found. The bank account he created to accept the deposits—$2.56 million in total—has since been emptied out.
"We have not heard from him since we attempted to serve him and his wife at his residence," said Roy Diaz, the attorney representing Champion in the suit.
G/O Media may get a commission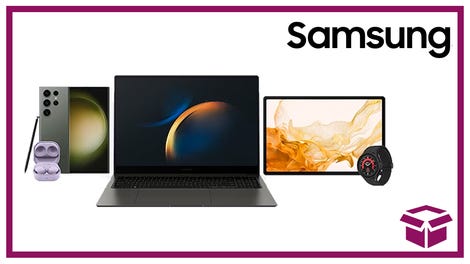 24 hour deals
Discover Samsung - Daily Deal
The scale of the alleged fraud is sure to lead to questions from law enforcement. Diaz said a case has been filed with the Broward County Sherriff's Office, which is looking into the matter.

That could include pointed inquiries for Champion, too: Court records—initially dug up by users on the widely read Porsche forum Rennlist—show the dealer was accused in a lawsuit filed earlier this year over a similarly bogus deal helmed by Sookralli, leaving many Porsche fanatics to wonder how much the dealer really knew.
Champion points to Sookralli's well-established financial woes—including a $176,000 judgment filed against him in 2016 by American Express—as a primary motivator for his alleged fraud. But Champion knew about his money problems all along; for one thing, the dealer had been ordered to garnish 25 percent of Sookralli's wages to help pare down the credit card debt.
But Diaz said Sookralli's alleged fraud wasn't known until this month.

"It took everyone in the dealership by surprise," the attorney said by phone.
Tony Sciple, Champion's general manager, declined on Friday to comment, directing all media inquiries to Diaz. Sookralli couldn't be reached; publicly-available phone numbers connected to him were disconnected, and known email addresses bounced back automated replies stating they're nonexistent accounts. At press time, he didn't have an attorney representing him in the case.
Porsche Cars North American said Champion had made it aware of "this unfortunate situation."
"Champion Porsche has assured us it will help Porsche buyers who might have been impacted and is asking those customers to give their information to Champion's legal counsel," Jade Logan, a Porsche spokesperson, told Jalopnik by email.
Whether the affected customers will get their money back is another question.
---
It isn't easy getting your hands on the limited supply of rare Porsches that Champion gets in stock. Some of the special models get only a small production run each year, with dealers getting access to a fraction of that amount. Buyers plop down significant deposits to secure a car, even if that means they might not get it until the following year, almost always at a markup.
Sookralli was the middleman to that process. His time with Champion dates back a decade, according to the dealer's lawsuit, and he sold vehicles, performance upgrade parts, and worked in service. Based on replies in the multiple Rennlist threads, some buyers came away from their experience with Soorkalli thinking he was a a stand-up guy.
But Champion's lawsuit says Sookralli, at some point, began marketing Porsches through a side-business named Autosport. In conversations with buyers, Sookralli allegedly represented through fake sales agreements that they would be purchasing their vehicles through Champion.
That wasn't the case.
"The Porsches promised were not confirmed with any manufacture or allocation information," stated Sciple, in a statement filed Sept. 7 in court.
Through Autosport, Sookralli provided prospective buyers with wire instructions, before taking the deposits for the non-existent Porsches, the lawsuit says, occasionally by credit card.
Once the deposits were received, the funds were transferred out of a Bank of America account created in Autosport's name, to personal bank accounts controlled by Sookralli and his wife, Vimla Sookralli, who's also named as a defendant in Champion's lawsuit.

"Shiraaz, via email, communicated with the Plaintiff, and identified twenty-four transactions in his scheme to defraud the Plaintiff and consumers," according to Sciple's statement. "The total amount of funds Shiraaz admitted to receiving is $2,560,198."
---
Champion's adamant that it had no clue about Sookralli's alleged scheme, but the dealer was named in a lawsuit earlier this year over a similar situation involving the salesman apparently duping a customer.
In July 2016, a company named M&L Luxury Cars reached an agreement with Sookralli and Champion to purchase two 2016 Porsche 911Rs. But the first car—a black 911R purchased for $576,414—wasn't delivered, according to the complaint. That, expectedly, led to a heated dispute between both sides, with Champion ultimately agreeing to repay $150,000 of the car's $350,000 deposit, with the remaining cost to be paid over time. M&L alleged in the suit that additional repayment hadn't occurred.
Separately, M&L agreed to purchase a white 911R through another Sookralli-created shell firm called Rampage Motors for $560,200, marked up well above the suggested retail price of $350,000, the lawsuit points out. The car was ultimately delivered, but M&L claimed Sookralli overcharged them. Sookralli agreed to repay some of the costs, the suit says, but multiple checks he provided to M&L bounced, leading to the lawsuit being filed.
With Champion's name included in the M&L suit, it's no surprise buyers feel like the dealer's trying to save face now. But attorney Diaz said the M&L case represented an entirely different set of circumstances from the case it filed against Sookralli. It was a legitimate, arms-length dispute, he said, and Rampage wasn't kept a secret internally at Champion.
Eventually, Rampage and M&L reached an "amicable" settlement, Diaz said, and each agreed to continue working together after the case's conclusion.
That still hasn't convinced some of Champion's customers, and Porsche's reputation itself risks taking quite a hit as the scandal continues to unfurl.
Diaz stressed that Champion's intention is to preserve its relationship with customers to the best of its ability, and he implored any affected buyers to contact him and share their story.
But for now, Champion can't say whether any funds remain in Autosport's account with Bank of America, leaving drivers in the lurch over whether they'll ever get their money back. And as of now, it's unclear where Sookrali even is.
"Shiraaz and Devika appear to have complete control of the account," Sciple stated. "Although Shiraaz has communicated with the Plaintiff via email and telephone, the Plaintiff is currently unaware of his whereabouts."
Correction: An earlier version of this story misidentified the settlement between Rampage and M&L, saying that the agreement had been reached between Champion and M&L. We regret the error.
This story was originally published on September 18, 2018