The Pebble Beach Concours d'Elegance isn't really an institution known for taking a lot of risks or doing unexpected things, but this year they will be doing at least one new thing by showcasing, for the first time, cars built in mainland China. The cars are a pair of Hong Qi limousines, and they are pretty remarkable.
Hong Qi means "red flag" in Chinese, and is the oldest passenger car maker in (well, post-1949) China, being founded in 1958. Hong Qi's cars were, like Soviet ZIL limousines, not for regular people to drive, but were reserved for government officials, diplomats, dignitaries, and foreign heads of state. If you meet an elderly Chinese person with memories of riding in a Hong Qi, they're probably a Big Deal.
The older limo being shown at the Concurs is a 1965 Hong Qi CA72, the first model designed and built by Hong Qi in 1958. Its design was roughly based on a 1955 Chrysler Imperial, though there are some distinctively Chinese touches, like a grille designed to resemble a Chinese fan, and taillamps that echo the design of Chinese lanterns.
The Hong Qi was designed for comfortable, stately progress, and even though it had a V8 making a quite respectable-for-the-era 197 horsepower, it had to pull over 6,000 pounds of Chinese steel, leaving performance adequate but hardly sprightly.
G/O Media may get a commission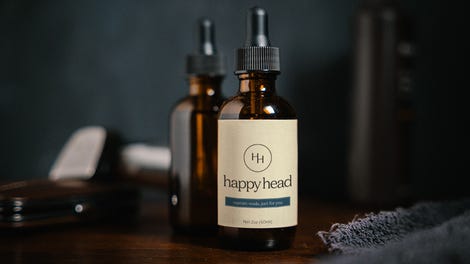 This particular CA72 was in governmental use until the 1970s, and then placed in storage. Zongmin "Jason" Huang of the Sanhe Classic Car Museum then acquired it, where it was completely restored.
Huang has exhibited another car at Pebble Beach in 2016, but his real goal was to exhibit a Chinese car:
"My experience in 2016 was wonderful and urged me to achieve my next dream. That is presenting the Hong Qi, the best Chinese car, to the whole world. It was my ultimate dream that one day I could bring my favorite collector car to this sacred hall for car collectors."
The other Hong Qi is a 1974 CA770, which entered production in 1963, and built until 1981, with about 1,600 total being built. It was longer than the CA72, but also based on a Chrysler Imperial chassis, and used a 215 horsepower Chrysler 5.6-liter V8.
This car is part of the Blackhawk Museum's collection, and when it was brought to the U.S. in 1988, it was the first car from mainland China ever to be (legally) imported into America.
If you can't get into the Concurs D'Elegance because of what you're wearing or how you smell, you can see the cars together at the Blackhawk Museum for a short and unspecified period of time before the CA72 is sent back to China.