Cars and music go together like coffee and cigarettes, peanut butter and jelly and water and white t-shirts. But how many musicians used cars as promotion? Here's 80 album covers indicating it's a whole lot.
Like bacon with just about everything, music and cars are the perfect combination. As a kid we can remember riding our bike down the street to the local record store to pick up a copy of the Sammy Hagar, VOA cassette. We had a Sony tape cassette player hanging from the handlebars and blasted the volume on the ride back to the neighborhood, singing along to "I Can't Drive 55." We were cool like that. We didn't know much about them, but we loved cars, and loved listening to music about driving. Commander Cody's, "Hot Rod Lincoln" was one of our early favorites and when we got our first taste of road rage from The Offspring's, "Bad Habit" – it was all over.
Songs written about cars or driving are always fun, but we wondered how many albums actually featured cars on their covers. There were definitely some interesting autoerotic album art over the years like Neil Young, Trans and The Cars, Heartbeat City, but we wanted to find more. We took a look at iTunes, pulled some photos from our friends at VWVortex and pulled a list of some of the greatest autoerotic inspired album art for you to sift through. Enjoy!
G/O Media may get a commission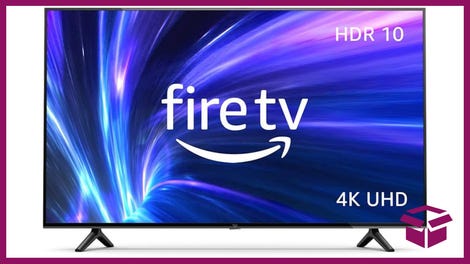 42% Off
Amazon Fire TV 50" 4K Smart TV
[via VWVortex]