You won't hear any argument from me. I'm as much a manual transmission evangelist as you might expect. I have not bought a car with an automatic transmission since 2005, and it's unlikely I will again until my joints wear out when I'm old and grey. I also live in a feedback loop of friends who also prefer manual gearboxes, however rare they have become. So it's no surprise that a video of a manual-swapped Ferrari F430 Scuderia put a smile on my face. Driving the car made Matt Farah positively giddy, so it must be pretty good.
The F430 Scuderia was Ferrari's most track-ready driver-focused model when it launched in 2007. With 503 horsepower and 347 lb-ft of torque, plus a 220 pound weight loss schedule over a standard F430, the Scuderia was an exciting proposition, meant to go head to head with Lamborghini's Superleggera models, and Porsche's GT3 RS. It should have been the perfect sports car, but it was only available with a shifts-in-60-milliseconds flappy paddle.
Ferrari was one of the first manufacturers to jump on the paddle-shift-for-the-track bandwagon, using the argument that Ferrari's "Superfast" semi-automatic transmission helped provide faster lap times. This might be the car that kicked off the move of all major sports car makers moving to automated gearboxes, in fact. You can reasonably place blame for the next Corvette being auto-only at the feet of the 430 Scud.
Throwing a manual gearbox in a Scuderia is not the work of a moment, but a shop out of Texas called European Auto Group has made one happen. For the time being, this is the only manual-swapped Scuderia in the world. EAG will manual swap other F430s and 360s, but wants to keep the Scuderia a one-of-one for now. The process to swap one of these cars takes some 40 hours of labor, plus the cost of parts from Ferrari. Allegedly it's about $30,000 all-in.
Is it worth thirty grand to simply swap from an F1-gear paddle shift to a gated manual gearbox? After a few minutes in one, Matt Farah gives a resounding affirmative. In his write up of the experience for Road & Track, Farah even goes as far as calling it "the most magnificent Ferrari ever" and that's high praise. I'm usually an unreasonably cheap person and even I have to agree that this is a good idea.
G/O Media may get a commission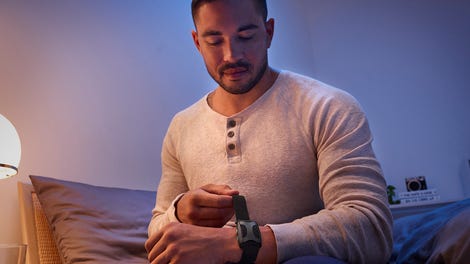 Manual-swap the world.