For 30 years, engineers in GM's Aerodynamics Laboratory have improved automotive fuel economy with this, the world's largest wind tunnel designed for automotive applications. This week, on the tunnel's 30th birthday, here's an amazing look inside.

Put into operation in August 1980, the wind tunnel is the largest of its type dedicated to automotive work. But it doesn't just look cool. Over three decades, thanks to the wind tunnel, engineers have cut the coefficient of drag (C D) of GM vehicles by approximately 25%.
To illustrate the benefits, GM claims that reduction in drag, without any other changes, would improve combined fuel economy by two to three miles per gallon. That's the equivalent of saving a driver between $100 and $300 per year on fuel at $3.00 per gallon.
"There are three ways to improve fuel economy – reducing vehicle weight, improving powertrain efficiency, and improving aerodynamics," said Charlie Klein, GM director of Mass, Energy and Aerodynamics. "Of the three, aerodynamics is often the most cost effective way to improve efficiency." It also has the unfortunate effect of making a sedan look like an egg cut lengthwise down the middle.
That's because it's typically the most aerodynamic form for a four-door sedan. Aerodynamics is the efficient management of air flow — measured as drag force — acting against a vehicle. The air flow around a vehicle affects vehicle acceleration, cornering, cooling, comfort, visibility, and especially fuel efficiency. According to the EPA-defined city and highway driving schedule, cutting through the air accounts for 13% of car fuel consumption. For full-size SUVs, the effect is even more pronounced, accounting for 22% of fuel used. That makes sense — they're usually shaped like bricks.
G/O Media may get a commission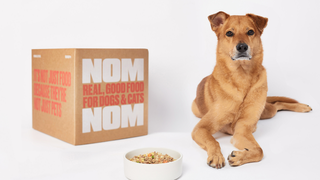 We're not the only ones having fun with GM's wind tunnel this week. Fox Business put one poor schmuck inside the tunnel and cranked the fan up to blow wind gusts over 125 mph. Here's the hilarious end result:
We're so glad we decided not to take advantage of the opportunity to try this.
Photo Credit: Bill Pugliano / Getty Images News