The Seneca Nation has long had a contentious relationship with the state of New York over a tiny stretch of the New York State Thruway south of Buffalo, since part of it runs through tribal territory. The latest (potential) dispute? An off-ramp that or may not be in the process of being built by a tribe member, leading to his smoke shop.
The person doing the construction work was identified as Eric White, a Seneca and the owner of Big Indian Smoke Shop in Irving, New York. White and other Senecas have been doing battle with New York state for years over cigarette taxes, which the state has said the Senecas have illegally avoided paying, while tribe members say that, as a sovereign nation, they have no obligation to pay.
As one tribe member put it to The New York Times in 2011:
"It could be cigarettes today; it was beaver pelts 300 years ago," the Seneca president, Robert Odawi Porter, said in an interview. "What we have to defend is the principle: that the State of New York has no authority to reach into our nation."
Which brings us back to White, who recently lost a court ruling ordering him to pay $2.4 million in fines over untaxed cigarettes, according to WGRV.
White had claimed that the sale and transportation of the cigarettes was legal, despite their not having a tax stamp, because they were native brands being shipped from one reservation to another in the state. He also claimed State Police illegally searched the truck.

White also argued that the fines levied were three and a half times what the cigarettes were worth, a total so grossly disproportionate to their value, that it would be considered excessive under the Eighth Amendment.

The administrative law judge rejected each argument in upholding the state's claim in a 50-page decision.
G/O Media may get a commission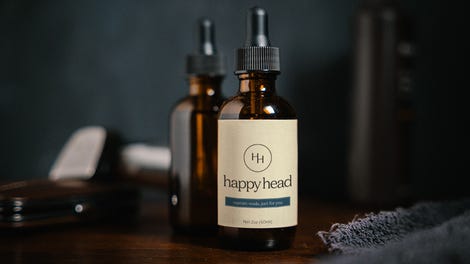 Now, in what appears to be a protest related to the decision, White is doing something—something—on tribal lands near the Thruway. That something looks a lot like an off-ramp, which WGRV caught on video.
White has not commented on what exactly he's planned for the site; when I called Big Indian Smoke Shop, someone answered the phone and immediately hung up.
A lawyer for White, though, told WGRV that his client "believes there is no valid easement that the Thruway has over sovereign territory."
Further, if White is planning to build an off-ramp, Seneca Nation isn't on board.
...in a statement to WGRZ it made clear it does not support, or condone, any effort by White to construct an exit from the Thruway to his smoke shop, which also sells tax-free gasoline, if that is indeed what his plan is.

"While we are aware of the activity being undertaken by an individual on the Cattaraugus Territory, the Seneca Nation has no role whatsoever in what is taking place. Although we know the reason for his actions, we look for a safe resolution addressing this situation," the statement read.
The Federal Highway Administration referred me to the New York State Thruway Authority, who did not immediately return a request for comment.
So! White's intentions remain somewhat of a mystery for now, though all of this may come to a head later this month, when White's appeal in the cigarette case will be heard in New York's Court of Appeals, its highest court, with a new Interstate 90 off ramp possibly also in the balance.
Update, 4:27 p.m.: A spokesperson with the New York State Thruway Authority said in a statement, "The safety of motorists is paramount and we are looking into the matter to ensure the work does not interfere with the operation of the Thruway."