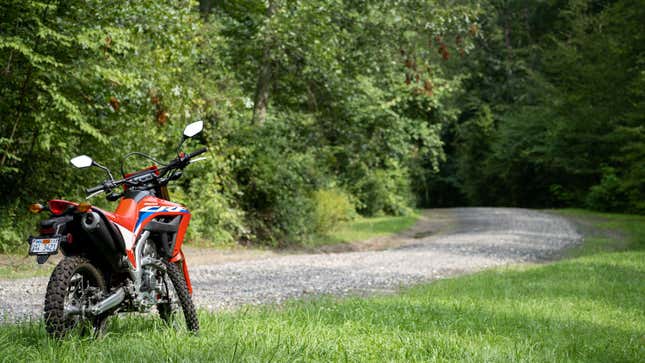 Remember being 12 years old? The wind whipping through your hair as you pedaled your bike down the steepest hills you could find; the wonder of exploring all the nooks, crannies, and trails of your local park. There's something so freeing for kids about bicycles — they're independence, freedom of movement, and the power to go absolutely anywhere.
As we get older, those things change. Bikes give way to cars, which have strict rules about where they can and cannot be — both legal, in that driving on the curb is "not allowed" and "risks serious injury to pedestrians," and physical, in that some trees are just too close together to wedge a Jeep through. But there are still vehicles out there that offer utter freedom, not a single restriction on your destination. The only question is, are you still young enough to ride them?
(Full Disclosure: Honda invited me and Andy up for a day with its motorcycle press fleet, comparing and contrasting some varied approaches to dual-sport motorcycles. Andy ended up waylaid by a delayed flight, so I got to experience both takes on on- and off-road motorcycling: The dual sport and the mini-ADV.)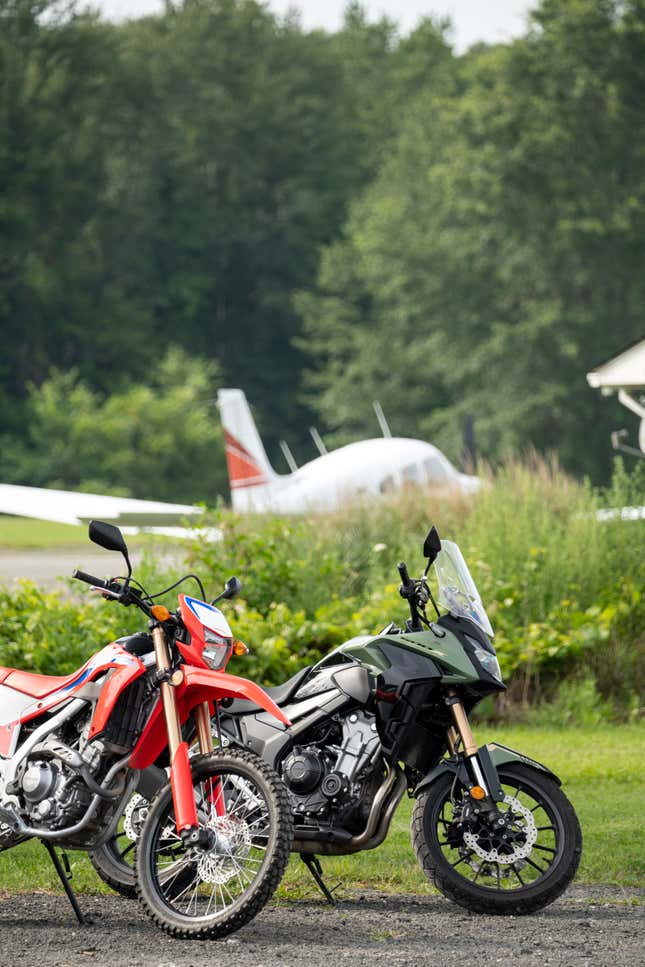 Before this past weekend, I'd never ridden a dual sport bike. Swung a leg over one or two at a dealership, sure, but never thumbed the starter button. Yet, sitting down on the CRF300L, everything felt familiar: A stiff and narrow seat, soft suspension, wide handlebars with hard rubber grips, the thin chassis between my knees — it's as close to a mountain bike as you'll get without needing to pedal.
Taking the CRF out on the roads only strengthened that illusion. Without a windshield, the wind off the CRF's little fairing hits you just like the wind on a mountain bike — evenly, smoothly, without a concentration of turbulence in any one area. It's a pure sensation of speed that accompanies any movement, just like those old high-speed runs down steep neighborhood hills.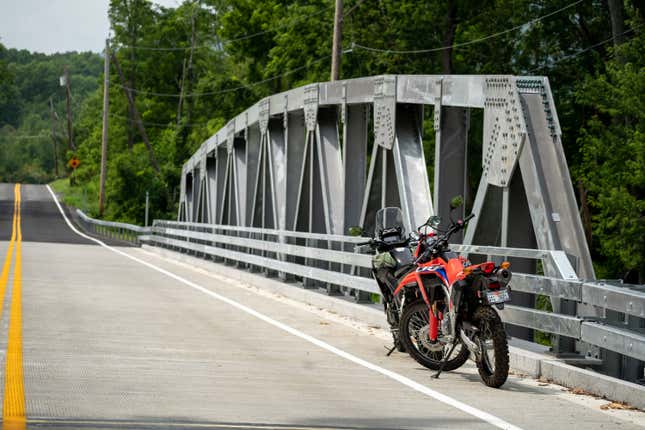 New York's Hudson Valley is a dead ringer for the Housatonic Valley where I grew up, with its broken, winding roads that follow narrow tributaries through deciduous forests. The dual sport reinvigorates that childhood spirit of exploration, of wanting to follow every unpaved driveway and narrow trail that disappears from the road into the rocky hills. Maybe there's something at the end, maybe there isn't, but on the CRF there's nothing stopping you from finding out.
Dual sports are at their best when you can fuck around on them. When you can explore those winding paths, set out without a destination in mind and make new discoveries along the way. They're built for the kind of free time that comes with summer vacation — unscheduled, unregulated, unlimited. But eventually, summer break ends; eventually, you grow up. On a dual sport, it happens a bit differently. There, you just realize you're already old.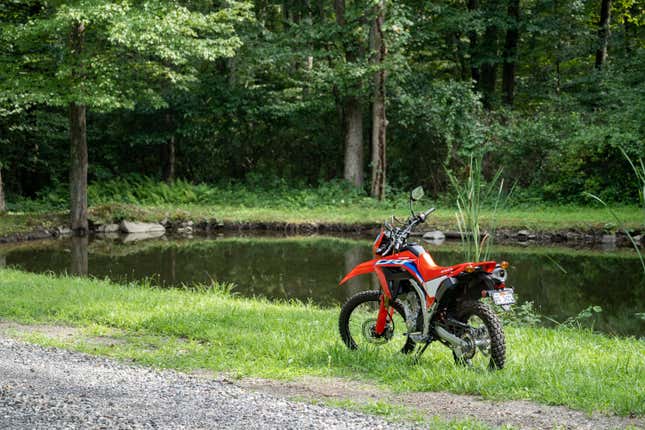 Now, you have schedules. You have places to be, times to be there, other things you have to be doing that don't involve blasting off down some random person's driveway in hopes of seeing a chipmunk or cool rock. You have a headache from two hours of wind beating against your helmet, and the stiff seat is pressing into your tailbone. The harsher a bike is, the more it wears you out to ride; and you are so, so tired.
So, you grow up. You ditch the dual sport, and opt for the mature, dentist's choice: A road-oriented adventure bike. You even bump the displacement from your last effort, from 286 ccs up to 471. Sitting atop the plush seat of a CB500X, there's no mistaking where you are — a wider, heavier, more comfortable motorcycle. It has a windshield, vibration-damping footpeg rubbers, a second cylinder for balance. It's something you could ride for hours, days, weeks on end.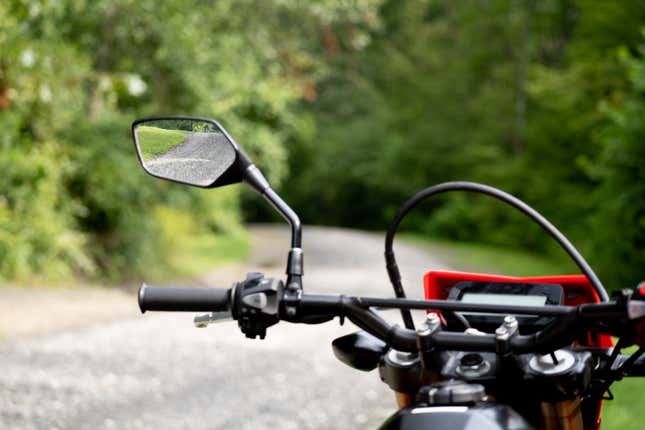 But, just like looking back at childhood, you can't help but think back to the dual sport. Were its wide bars not more entertaining to throw into a corner, was its notchy transmission not more fun to shift? How bad was that wind noise-induced headache, really? You could go back, right? You haven't changed. You definitely, totally haven't changed. It's not you. You could get back on that dual sport any time you damn well please.
Objectively, you're freer on the adventure bike. They're built for grand tours and grand plans, and a bike that you can comfortably travel further on opens more options up to you. But while an ADV is built for serious adventures, it doesn't have the lively, exploratory spirit of that little dual sport and its rally, vibrational engine.
Is it any wonder, then, that the hottest segment in motorcycling is the exact middle ground between these two? That more offroad-oriented ADVs like the Yamaha Tenere 700, BMW F850GS, Aprilia Tuareg, and KTM 890 Adventure, with their more tactile feel and dirt-capable demeanor, have ensnared the fantasies of motorcyclists? They're an attempt to have your cake and eat it too, to capture the parts of childhood you miss without compromising the freedoms of adulthood. Looking back, to inspire a different way forward — a view over the bars that look a hell of a lot like the one in your mirrors.