DOGE: Because this is 2014, it's more than just a meme that refuses to go away, it's a currency. A cryptocurrency, to be exact, like Bitcoin or Litecoin. Now, thanks to the good folks at Reddit, it might be on a NASCAR race car as well.
The Daily Dot has a nice story on the push for a Dogecoin-sponsored NASCAR racer, which was driven by the users of Reddit's r/NASCAR.
The idea came into being thanks to Redditor Dennis Pavel, who posts under the name u/unicorn_butt_sex (Never change, Reddit!) after he saw efforts by Redditors to sponsor a NASCAR endeavor.
Being a longtime investor in Dogecoin — whose ventures include sending Jamaican bobsled team to the Olympics and raising funds for clean water in Kenya — he pitched the idea of car driven by Josh Wise and sponsored by the currency.
G/O Media may get a commission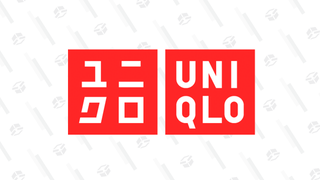 Year-round basics
Uniqlo Summer Sale
It was an instant hit.
"It was massive. Everyone seemed so into it," Pavel recalled. "I was happy to see it really take off. That's when I started to research."

Pavel discovered that racer Josh Wise was driving without a sponsor. He called up Phil Parson, the owner of Wise's car, and asked about the possibility of a Dogecoin sponsorship. Parson was into the idea and told Pavel that it would cost $50,000 to fully wrap the car in Dogecoin graphics or $15,000 to cover a just a single portion.
So now there's a YouCaring fundraising site, a dedicated u/Reddit_Racing Reddit page, and a dedicated Twitter account to make this happen.
The Daily Dot says the Dogecoin organization itself isn't involved with the effort, but many people in the community are extremely excited about it. I'm not sure how I feel about it. Would we really want something that could trivialize the prestige and seriousness of stock car racing?
I mean, nothing ridiculous has ever sponsored a NASCAR team before.
Photo credit Getty Images