Thanks to the crowdfunding efforts of cryptocurrency users, racing fans and lunatics everywhere, a Dogecoin-themed Ford is now racing in NASCAR. Now there's an effort underway to expand Doge to the kickass Australian V8 Supercars series.
Yes, you heard that right: A Dogecoin Aussie V8 Supercar racer. What a time to be alive.
A crowdfunding effort on Dogeraiser called #SuperV8Doge aims to sponsor driver Lee Holdsworth's Erebus AMG Mercedes E63 racer at the Townsville 500 in July. Their goal is to raise 110 million Dogecoin for the Doge artwork on the car, clothing items and pit wall, and an associated media campaign. That's about U.S. $50,000.
As with Josh Wise's Dogecoin-liveried Ford in NASCAR — which is set to make a return soon — this effort began with Reddit, where members of R/Dogecoin began pushing for it a few months back. (Here is one mockup of what the Mercedes could look like.) They have 20 days left and are at more than half their goal.
G/O Media may get a commission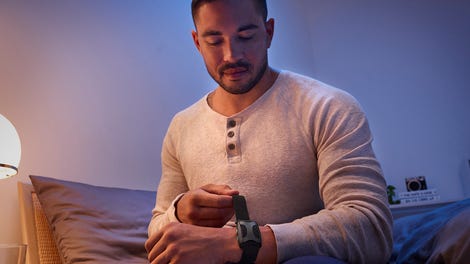 Erebus Motorsport commercial manager Jeff Reibel told the website Speedcafe.com that donations have already secured at least minor Dogecoin branding on the Mercedes, but it could go further.
Reibel also said he knows what kind of exposure this could bring based on the media attention given to Wise's car in the U.S.
"From there there are other levels of funding that go onto the bonnet and other major inventory on the car that can be achieved (through more donations), all the way up to the major branding package (the full livery).

[...] "This is an opportunity to engage a whole new fan base online," he said. "We saw what happened with Josh Wise, who is a guy that doesn't race full-time, beating Danica Patrick in the All-Star vote. More eyeballs to our sport and more interest in our sport can only lead to better outcomes for everyone."
I'm all for this happening because it's wonderful and hilarious and it gets people to watch racing. At the rate they're going, Dogecoin could end up as one of those famous racing liveries you see everywhere. Just think about it: Martini, Gulf Oil, Marlboro... DOGE.
Photo credit Getty Images
Hat tip to Jared!