This is The Morning Shift, our one-stop daily roundup of all the auto news that's actually important — all in one place every weekday morning. Or, you could spend all day waiting for other sites to parse it out to you one story at a time. Isn't your time more important?
1st Gear: GM VP Knew About Ignition Switches Nearly 10 Years Ago
Doug Parks, GM's Vice President of Product Programs, was on a chain of emails in 2005 regarding the ignition switch issue that had recently been discovered and has been responsible for at least 13 deaths. Parks was also reportedly told by a journalist that the car shut off during a test in 2004.
The email chain has Parks suggesting that the keys on the Cobalt be switched from the design with a slot to one with a small hole, to keep weight from shifting on the key which would then reduce the risk of the key shutting off.
G/O Media may get a commission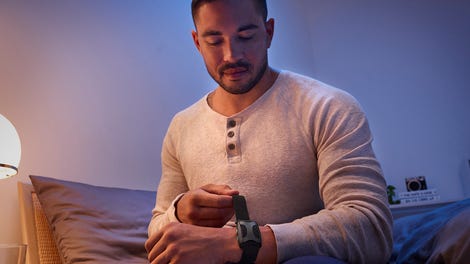 GM CEO Mary Barra has already dismissed 15 employees on the ignition switch issue and disciplined five others. The names of the disciplined employees have not been released yet and it has been said that no more dismissals have been planned.
Parks was not made available for comment by GM PR.
2nd Gear: Honda's Accord Is In A Slump In China
Honda's China sales have been a bit down lately, but they had an ace up their sleeve: A new Accord three liter that they felt was so good it could take on the Audi A4 directly. It has a flashy grille and it priced the same.
So can it?
Nope. The A4 trounced the Accord and sales are down 37 percent compared to a month ago. The Accord was once the best selling midsizer in China and has now been as low as number nine. This comes after dealers were burned in territory disputes a couple of years ago, and while small car sales have rebounded, German companies are now what people want for a premium product.
3rd Gear: GM Can Recall Cars In China, Too
You thought the recalls were only for the US? How wrong you are. GM just recalled 194,107 Buick Excelles (a locally made product) for an issue with the headlights. There's a glitch that sometimes won't allow the highbeams to be turned off. That is a problem.
At least it's not that turning the headlights on makes the wheels fall off. That'd be worse.
4th Gear: To Fall In Love In Tennessee
The long talked about co-output of engines from Mercedes and Infiniti has finally started, as engines are now rolling off the assembly line, the first time Infiniti engines haven't been made in Japan.
This news comes right after the new axis has made a number of agreements to work together. Sergio, your phone is probably ringing to join soon...
5th Gear: Who Will Run Suzuki?
There's investor concern at Suzuki, and it's over the management of the company. Not that they're doing a bad job, but that they're just getting old. Osamu Suzuki is still at the helm of Suzuki and was just given an additional year on his term.
Thing is, he's 84. That's four years beyond the life expectancy in Japan. Yes, Japanese people tend to have incredibly long lifespans, but this is still of concern to those that don't see a clear succession plan in their investment.
The list of possible successors isn't very long, and includes a few long-time Suzuki employees. One of them is Osamu Honda. And just because of his name, I want him to be Suzuki's successor. Think of all the fun headlines we could write...
...if Suzuki sold cars here still.
Reverse
After 59 years, the iconic Route 66 enters the realm of history on this day in 1985, when the American Association of State Highway and Transportation Officials decertifies the road and votes to remove all its highway signs.
Neutral
If a GM VP knew about the ignition issue 10 years ago, is this "New GM" really a "New GM?"