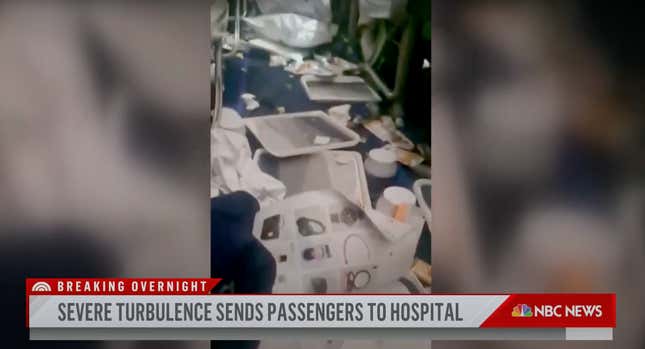 It was a rough night to be an airplane passenger flying over the U.S. on Wednesday. Two separate emergencies forced planes to make emergency landings with one airport forced to evacuate due to a passenger trying to check luggage containing a bomb.
First up, a battery fire broke out from a passenger's personal device on a Spirit airline flight from Dallas to Orlando Wednesday afternoon, sending at least 10 passengers to the hospital, NBC reports:
Firefighters responded to Jacksonville International Airport Wednesday afternoon for reports of smoke in the cockpit of a plane, Jacksonville Fire and Rescue Department Captain Eric Prosswimmer said.

A battery had ignited in an overhead compartment but flight crew members and passengers, including a retired firefighter, were able to put it out before firefighters arrived, he said.

"They did a phenomenal job," Prosswimmer said.

Good work Spirit crew!
Next up, terrible turbulence over Tennessee, which forced a Lufthansa flight from Austin to Frankfurt, Germany to make an emergency landing at Dulles Airport outside of Washington D.C., the BBC reports. Social media scenes show a plane in complete disarray.
The emergency stop was needed after seven people were injured seriously enough to require medical attention, CNN reports.
Brief but severe turbulence happened about 90 minutes after takeoff and resulted in minor injuries to some passengers, a statement given to CNN by a Lufthansa spokesperson reads.

"This was so-called clear air turbulence, which can occur without visible weather phenomena or advance warning," the statement reads.

"The affected passengers were given initial care on board by the flight attendants trained for such cases. As the safety and well-being of passengers and crew members is the top priority at all times, the cockpit crew decided to make an alternate landing to (Dulles airport) after flying through the turbulence."
The plane experienced this rare form of turbulence at 37,000 feet. The sudden pocket of air cause the plane to jump down 1,000 feet.
"It was like unexpectedly free-falling for five seconds off the top of a rollercoaster, plates and glassware were up at the ceiling, and my purse from the floor flew behind me to the right," one passenger said.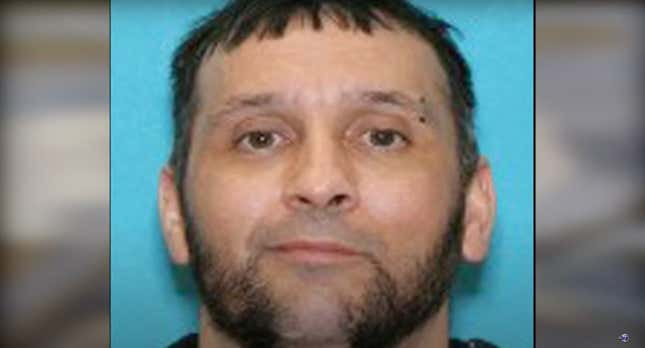 And finally, we have a Pennsylvanian man attempting to sneak an explosive device through security at Lehigh Valley International Airport on Wednesday.
Transportation Security Administration agents spotted the explosive during routine security screening, the TSA said in a statement. The agents found two fuses and powder concealed in the lining of the checked bags of a man named Mark Muffley, Axios reports. The object, while it contained fuses, wires and explosive materials, was not operational. So far, the FBI has not identified a motive for Muffley's strange actions, ABC7 reports. Muffley's been charged with "...possession of an explosive in an airport and possessing, or attempting to place, or attempted to have placed an explosive or incendiary device on an aircraft," CBS reports.

You know what? I think I'm just gonna stay home. Flying has been a complete nightmare for a long time and it's just getting weirder and worse.