The Lamborghini Miura is one of the most valuable, iconic, and well-preserved cars in history. They are owned by rock stars. They are not forgotten. Except for one, hiding in a barn in New Jersey.
John Temerian runs Lou La Vie down in Miami, a paired art gallery/exotic-car-for-hire business. His life with supercars (particularly Miuras) started long before he opened his company. John's dad owned 10-20 Miuras, John told me over the phone.
He was one of the first Americans to buy one, the legendary car that made Lamborghini, that defined the supercar. John's dad is one of the world's foremost authorities on the Miura, which makes it all the more humorous that John stumbled upon one of the most extraordinary examples of the model.
John, like just about any gearhead, is always on the lookout for "weird and interesting" cars. A while back he saw an ad for a new Lamborghini Aventador for $1.2 million. What was strange was that the pictures didn't match. There was a four-digit VIN, and a few other grainy cell phone shots. It took John a second, and he realized:
"That sorta looks like a Miura!"
So John called the number on the ad, and things got weirder from there. The seller claimed that the car was a "one-off 1967 Lamborghini SS," a car that, as John happily pointed out to me, does not exist. The seller sent over a few more pictures, and John fully grasped what he had been looking at.
G/O Media may get a commission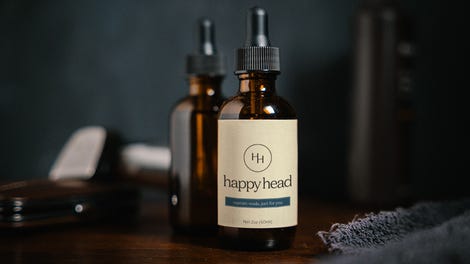 "I realize, in New Jersey, in a barn, there's a Miura."
He looked up the chassis number and things moved quickly from there. "Within five hours I sign a bill of sale and seven I send a deposit."
A week later he was driving through cornfields to Blairstown, New Jersey, to a brick house and an attached white barn. "No way a one point whatever million car is in this barn."
But there it was, under an inch of dust.
The car turned out to be the second production Miura S made out of 17 total. The owner had it since 1971, so original that it had not only the original tires, not only the original paint cracked like a spider web, but even the original plastic cap on the clutch reservoir. John called his dad and told him about it. There was silence on the phone. "Holy shit," finally came back on the line. "I haven't see that since the '60s."
John got the car, took it back to Florida, and it sits in his art gallery now, cleaned up but still with the original spider-cracked paint and lacquer.
"People ask me why don't you get it fixed," John laughs at his almost-impossibly original car. "No, no, no."
I told John that I could not even imagine what it was like to make that drive out into the country, to open up a barn, and find one of the most historic, desirable cars ever made lost for coming up on half a century.
"The kicker was when I opened the door," John told me about when he finally got to the Miura. "There was still a Rolling Stones cassette in the car. It was like the owner drove it in, shut off the Rolling Stones, and shut the barn."
Photo Credits: Albert Manduca for Lou La Vie
---
Contact the author at raphael@jalopnik.com.