Since I still get emails from boombox freaks who want to buy the Junkyard Boogaloo Boombox (sorry, can't part with it), three years after the original post went up, I've decided to drag the post from Murilee's Writing Wrecking Yard.
During these past three years, I've dragged the Junkyard Boogaloo Boombox to tailgate parties, backyard barbecues, and the occasional LeMons race. It's a genuine pain in the ass to move the thing around (even after swapping out the car battery for a trio of computer Uninterruptible Power Supply gel-cells reduced the overall weight from 92 to about 75 pounds), and it keeps burning out power antennas, but I have come to love the thing as much as any car project I've ever had. All right, here's the original text; for the "How To Build Your Own" part, go here.
Ninety-two pounds of plywood and car parts joined together as an homage to the homemade car-battery boomboxes used by first-generation break dancers; if you've watched the video above you've already got the general idea of the Turbo II Junkyard Boogaloo's features. Read on and we'll fill you in on the details:
G/O Media may get a commission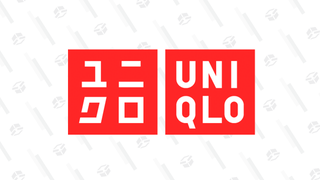 Year-round basics
Uniqlo Summer Sale


The right-hand area of the top panel contains all the switches used to control the Turbo II, plus a couple of lights. We'll run them down one by one, detouring occasionally to check out some of the features they control...


First, we have the Memory Button. This thing started life as a Fuel switch for a '77 Jaguar (can anyone explain what happened to a Jaguar when you hit this button?) and required rebuilding in order to function properly (the Curse of Joe Lucas), but now it provides power to the Turbo II's memory circuit (i.e., the clocks and memory circuit on the cassette deck). Normally this button is kept in the "On" position at all times.



Just to the right of the Memory Button lies the Inverter Power Switch. Originally a rear window defroster switch from a Peugeot 505, today this switch activates the power inverter that powers the 120VAC outlet on the right side panel of the Turbo II.


Any boombox worth its salt must be capable of powering small household appliances; this inverter is rated for 150 watts output. That air vent came from a 1979 Volvo 245 and prevents hydrogen from the car battery inside from building up.


Even an official NASCAR Jeff Gordon blender can be powered by the Junkyard Boogaloo!


Next to the Inverter Power Switch is the Flasher Activation Switch. A '75 Volvo 244 gave up its Rear Demist switch for this purpose; there are four separate flasher circuits, each with its own turn-signal flasher operating on its own unique beat, to operate the Turbo II's groove-inducing flashing lights. Let's take a look at those lights:


Right in the middle of all the switches on the top, there's a single '81 Datsun 280ZX front marker light, with a little Wipe light (from a long-forgotten junkyard source) next to it.


Even with its origins shrouded in mystery, the Wipe light adds a special something to the Turbo II's light show.


There are two pairs of 70s Datsun marker lights on the front panel; here are the left-side ones.


On top, five warning lights from 70s Italian cars (if I recall correctly, Fiats and Alfas) flash in unison.


These Italian indicator lights are very nice; real metal, glass, and chrome. Say what you will about Italian cars' build quality, but their components have style.


From the same '77 Jag that donated the ashtrays and Fuel button comes a pair of snazzy-looking rear side marker lights. Sure, neither of them worked at first, but it only took most of a day to fix them up enough to work properly. Here's the left-side one- doesn't it look nice?


Snuggled between the analog clock and voltmeter, this marker light from a '69 Toyota Corona now makes its home on the Turbo II.


This little green indicator light comes from an unknown source, but its air of mystery only adds to the Turbo II mystique.


Peugeots of the early 70s came with these low-fuel warning lights; six of them perform flashing duty on the front of the Turbo II. They are wired in pairs to three separate flasher circuits.


I can't recall what kind of car this Oil Reset button came from, but I'm guessing BMW. In any case, it now activates a howling early-80s-vintage Piranha car-alarm siren.


This three-option switch once controlled the shift points of the automatic transmission in an '85 Toyota Cressida. Nowadays it serves a far more illustrious purpose: controlling the power antennas and wired FM modulator (which enables an MP3 player or other external audio source to play through the cassette deck) on the mighty Turbo II Junkyard Boogaloo! This switch has power only when the Ignition Button is on. The options are:

ECON: Antennas down, FM modulator on.

NORM: Antennas down, FM modulator off.

PWR: Antennas up.


Here are the RCA jacks that provide the input for the modulator. The epoxy holding them in place looks crude, but... well, it is crude!


Since it enables power to the cassette and 8-track players, voltmeter, and antenna/modulator switch, this is the Turbo II's "Ignition Switch." It started life as the air-conditioning button for a '79 Toyota Corona, but look at it now!


Mercedes-Benz, back when their cars were reliable, used to install electrical hardware good for a hundred years of hard use, so I grabbed this Hazard button from a junked 280SE and set it up as the power switch for Turbo II's three lighters (it's not a good idea to leave the lighter sockets active at all times, hence the switch).


To the front of the pair of Jaguar ashtrays on the top panel, the three lighters (one Volvo, two Nissan) may be used for their original incendiary purpose, to provide accessory power, or to charge the battery using a special charger adapter.


The charger adapter is made from PVC plumbing components; just plug it into a lighter socket, attach the clamps from a battery charger onto its contacts, and wait a few hours for a full battery-o-juice.


The Jaguar ashtrays make the Turbo II feel much classier!


Providing radio, cassette, and whatever audio source gets plugged into the FM modulator's inputs, this Audiovox deck was originally intended for use as an OEM replacement stereo for Chevy Berettas. It's a decent-sounding unit for $10 new on eBay.


The cassette deck pumps sound through a pair of JBL-made factory speakers pulled from a '93 Mercury Grand Marquis.


But when it's time for serious boombox listening enjoyment, you're better off with the groovous sounds of genuine 8-track! This Realistic unit still works great.


The 8-track plays through a pair of Dai-Ichi factory speakers from the same junkyard-bound '86 Toyota Tercel that provided the car battery at the heart of Turbo II.


That thing right above the 8-track deck is a cup holder from a '90 Toyota Tercel.


Since every car these days comes with numerous cup holders, you figure a serious boombox needs at least one.


Like Flava Flav, the Turbo II Junkyard Boogaloo boombox always knows what time it is, thanks to this VDO quartz clock from an '84 Volvo 245.


But some younger folks these days don't know how to read an analog clock (why, in my day, we didn't even have clocks- only heaps of dirt!), so the soothing blue rays of a Toyota digital clock have been added as well.


Not only do we need to know the time, we need to know the voltage. Even the mighty tank of amp-hours in the Turbo II's car battery can run low, so a '78 Audi's VDO voltmeter will let us know the score- if it drops below 12 it's time for a charge.


It would be very bad for a wiring problem to turn the Turbo II into a ball of fire, so all the power passes through this '91 Mitsubishi Galant fusebox (located on the rear panel).


Finally, what gives the Turbo II its turbo-ness? This Turbo emblem from an '84 Chrysler Le Baron Turbo, of course! For the complete run-down on how Turbo II got its Junkyard Boogaloo on, check out the Making Of feature, right here on Jalopnik!