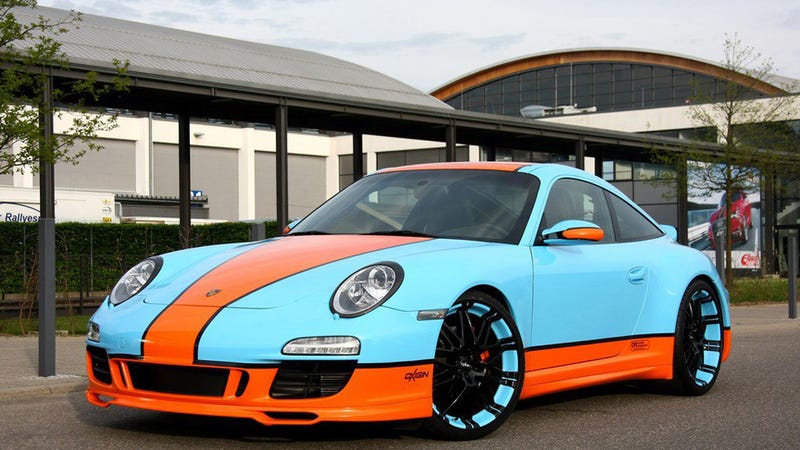 The classic Gulf powder blue with marigold orange trim is one of the most iconic racing liveries in history. Both colors have appeared on a variety of cars that aren't purpose built for the race track since it first appeared on the famous Mirage Ford GT40s in 1967, but the most recent instance we've come across is on this newer 911.
If you need a reminder of what happens when putting a classic livery on a modern car goes right, you need look no further than this Porsche 991 997 we found on GTspirit. After so many classic and important Porsche race cars have worn the colors, it seems only right seeing the unique combination on a new one.
Besides igniting a strong desire to own this car, looking at the pictures of this Porsche brought up a question in our minds. We've always wondered if our love of vintage racecars had made us partial or if the Gulf Livery actually looks good on almost everything.
What do you think? Is this car ugly to the average non car person walking down the street who doesn't understand the historical reference point or is there just something about this color combination?
[via GTspirit]