Just 90.004 seconds separated the top four overall cars of today's 6 Hours of Mexico. The winning No. 1 Porsche 919 had a significant lead over the No. 7 Audi R18, but had the No. 1 car's last-minute off-track adventure been just a hair worse, the win could have gone to any of the three other LMP1-class cars.
The No. 1 went off track with just over five minutes to go after having clipped a curb, which had gotten extremely slippery from the rain. It miraculously escaped major damage from the off, but gave us perhaps the longest wait of our lives as we wondered if the poor 919 would lose an almost certain win as he had to restart his car in the last moments of the race. (There's a team here who knows what that feels like, for sure.)
A couple of the other classes were even closer. The Mexico-based No. 43 RGR Sport by Morand won LMP2 in front of their home crowd by only 1.985 seconds over the No. 36 Signatech Alpine.

Likewise, only a little over 18 seconds separated the top three of LM GTE Pro. The No. 97 Aston Martin Racing car nabbed the win with only 9.437 seconds separating it from the No. 51 AF Corse car.

G/O Media may get a commission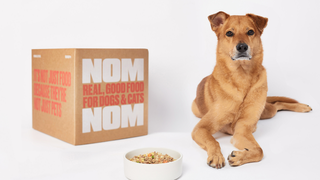 Even LM GTE Am, which had the largest gaps in time between the first two steps of its podium, had only one lap separating the No. 88 Abu Dhabi-Proton Racing Porsche 911 RSR from the second place No. 83 AF Corse Ferrari 458. A mere 17.755 seconds separated No. 83 from the third-place KCMG Porsche.

Mind you, this was a chaotic six-hour race with rain interrupting much of the last half, yet no one really just ran away with it. There are too many series out there where more time just means that the dominant car blasts further away further from everybody else. But with this race, you couldn't just get up from the TV and expect everything to be remotely the same when you came back.
Can we please have results this close in every racing series? Even the short ones? Thanks in advance.