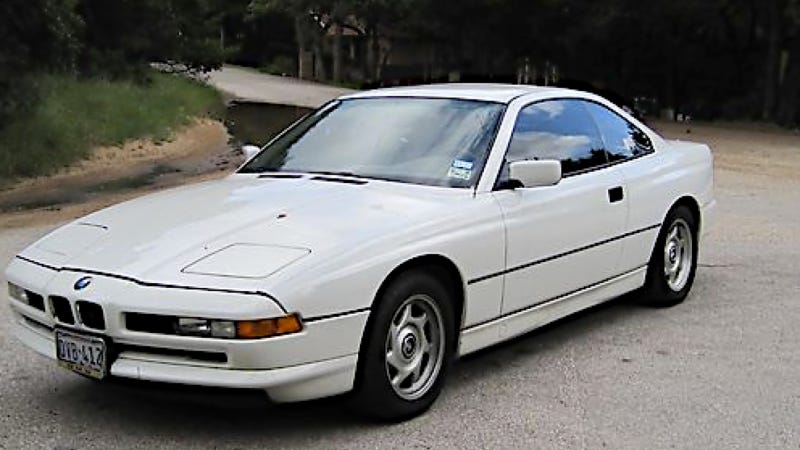 Welcome to Used Car Face Off, where we find two similar or similarly priced used cars and ask you which one you would buy. Choose wisely!
We know BMW can make some pretty breathtaking coupes, but some of you may need a reminder after seeing the 4-series Concept that was shown in pictures this week. I'm sorry, but it's kind of overwrought and gimmicky. And I really hope that's a for-show-only interior, because that's a brown gone too far.
Many aficionados will point to the E9 coupes such as the 2800CS as proof the Bavarians can make not only a handsome car, but a gorgeous one. While those are nice, good ones have soared in price and for much less money than a non-rusty E9, there are some great-looking BMW coupes on the market.
Among the great-looking cars of the 20th century, there has to be space for the E24. The 6-series was developed as a replacement for the E9s in the mid-'70s by this guy called Bob Lutz, whom you probably remember from such companies as General Motors and Chrysler. It's one of the rare cars crafted in the '70s that still looks good no matter the decade, with typical German simplicity in design without the clinical look of some cars. By the '80s, the luxury had caught up with those looks and the L6, like this 1987 model – going for less than $10,000 with about 85,000 miles on it – was just about the ultimate in period swankiness.
Something like this would've been driven by a bank man back in the day and had a pretty stuffy image, but today – like most old BMWs – it looks good on everyone, thanks to that timeless style. While the 3.4-liter engine only makes about 180 horsepower, it's still an old school BMW straight six. It's not a bruiser, but a cruiser after all. This one's not immaculate, but for a 25-year-old car it looks pretty good.
But if you're like me, the old BMW coupe I really remember growing up with is the 8-series. I recall being small and begging my mother for a 1/18 scale model of a red 840Ci for Christmas one year. I got it and thought it was the coolest thing for about 20 minutes on Christmas Day. People were sort of lukewarm about these things when they were new. They were too heavy, too expensive, too slow, but I've always liked them for the brawny looks. It's not a pretty car like the E24, but it has a similar presence and is similarly timeless.
They're fairly cheap, too, which is why it's not uncommon to see cars like this relatively clean '95 840Ci going for about 9 grand. This is a sort of bottom-spec 8-series and lacks the power and great-looking wheels of the 850CSi, but it's no slouch with a 4.0-liter V8 and 282 horses. I'm also a fan of the button-laden center console. Pre-iDrive, my friends.
If I were looking at an 850CSi, I'd have it in a heartbeat, but I have the slower 840Ci and on that basis, I'd have to ignore the one 4-year-old-me was in love with and go for the 6er. In this case, older is better. In fact, I think the older the BMW, the cooler it gets. An E21? Cool. An E9? Very cool. An Isetta? Off the charts.
Do you agree with the correlation between BMW age and coolness? Or would you take an 8-series over an old 6 in a heartbeat? Or did you just read the diss on the 4-series and quit taking me seriously?