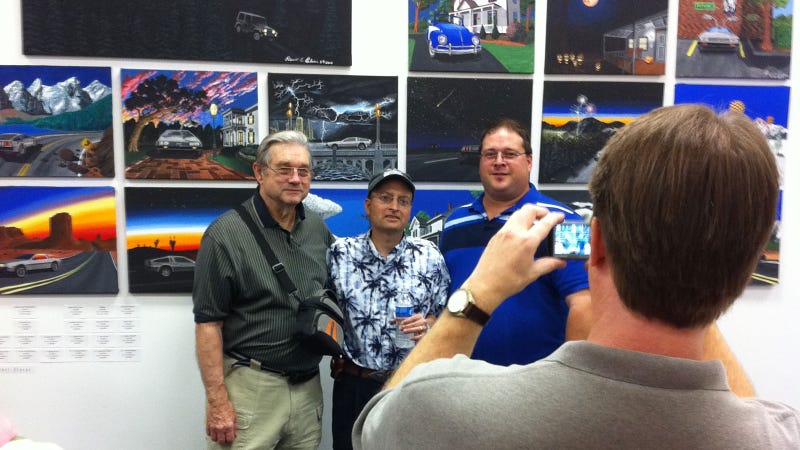 Robert Bleier, the suburban dad who painted DeLoreans to ease his fight with cancer, passed away this week at the age of 44 according to the DeLorean Motor Company. He leaves behind a wife, two children, and a huge following of fellow DeLorean enthusiasts.
When I met with Robert last year to view his paintings ahead of a showing of his work he'd recently been diagnosed with cancer for the third time. Despite the reemergence of his condition, he was focused on the show in Houston, which was a dream of his.
On the night of the premier a few weeks later a fleet of DeLoreans parked in front of the gallery with their doors raised to the sky. It was great.
Robert was a hit and his works looked fantastic pinned up against the tall white walls of the WAR'HOUS Visual Studio. The joy he felt was clear on his face at the time and, though it was the last time many of us would see him, it's hard to imagine a more joyous occasion for someone like Robert who was equal parts artist and enthusiast.
We echo the thoughts of DMC's James Espey, who ended the announcement of Bleier's passing by asking Robert to "Say hi to John for us..."
You can see Robert's art here