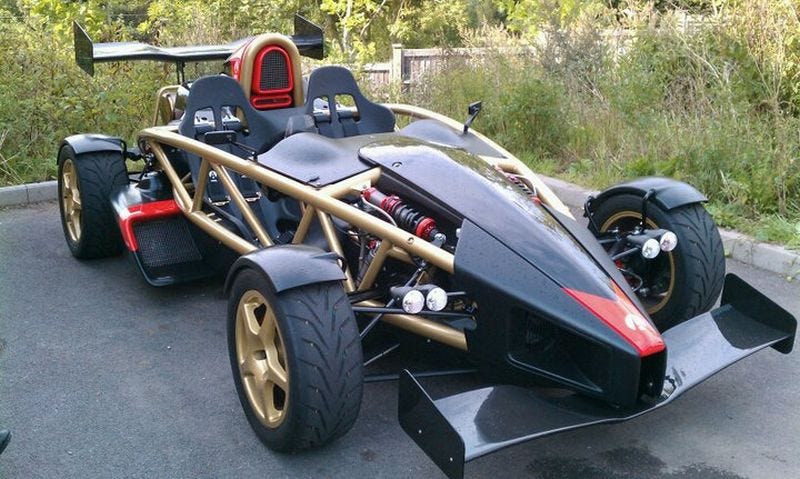 The standard has been raised in the world of bonkers motoring. Behold, the Ariel Atom 500. The Honda inline-four is replaced by a naturally-aspirated 500-hp 3.0-liter V8. Considering the Atom's slightly heavier than an eyelash, this will be spectacular. Updated.
Because a 245-hp Honda VTEC engine was just too boring in a roadgoing tube-frame, a V8 was obviously necessary. Enter the 3.0-liter V8 pushing out a beastly 500-hp. Everything else about the Atom 500 has been turned up as well. There's better aerodynamics, an even more stripped down interior with a paddle-shift transmission, and a bigger price! Oh, wait? There will only be 25 Atom 500's built, most of which are spoken for at a price somewhere north of $200,000. We need a banker's bonus this Christmas.


Update: Lookie what we got, the first look at the Hartley Engineering V8 nestled snugly in the Atom's engine bay. Looks right at home.
(Thanks go out to Bill of Sector111 for the photos)