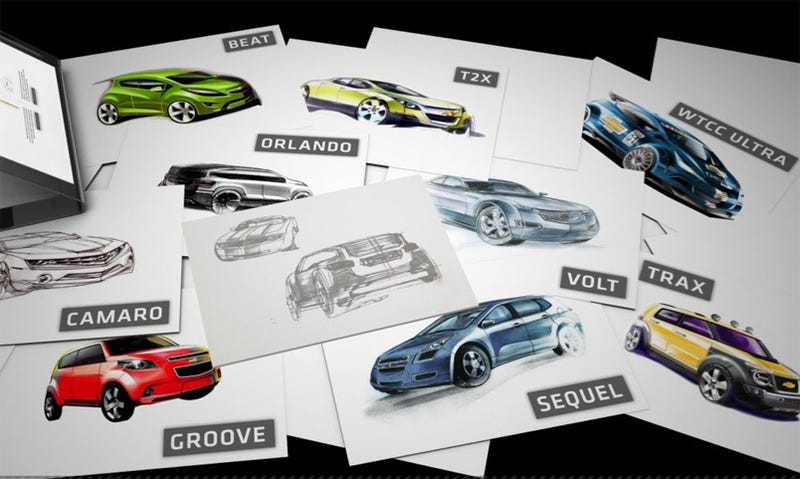 GM Europe has just launched a new design site for Chevrolet to discuss the relevancy of the bow-tied brand's global positioning and to remind everyone how decidedly corporate their design regime staff really is.
With the launch of the Chevrolet Cruze (and Chevy Spark?) rapidly approaching, GM Europe has launched a new design site to tell the story of the Chevrolet brand and its design philosophies. Narrated by an all-too creepy LeVar Burton wannabe, the site contains an in-depth look at the development and creation of many of Chevrolet's most recent concepts. Also included, is an interesting storyline with design illustrations and videos of all of the concepts.
It's a pretty neat way to get people involved in the thinking behind the recently globalized Chevrolet, but the method is just a little bit too corporate for our taste. Noted in one of the narrative pieces is that every Chevrolet designer has a model of the Chevrolet Camaro Concept on their desk, we're thinking that a box with their personal belongings is more representative of what they truly have sitting there. Regardless, go to www.chevroletdesign.com to check it out.
[via GM Europe]