In 36 hours, this BMW E36 went from a $200 junkyard special to a fully functional drift car, going sideways on track. Yes it has a bullet hole from a drive by shooting. Here's how it all happened.
Eric Rivera is no stranger to BMWs. Every time I see him he has some new '90s Bavarian with him. Last time we bumped into each other at Raceway Park, Englishtown New Jersey he had a ratty but running E34 5 Series wagon. At East Coast Bash this past weekend, I saw him rolling through the pits in this high-riding E36 3 Series.
Eric explained that he'd gotten the thing for $200 and a couple hundred in traded parts. Specifically, Eric traded away two transmissions and an M50 engine for the guy to run in his ChumpCar. This E36 Eric bought was a parts car itself, and looking through the very junkyard-spec interior I believed it.
G/O Media may get a commission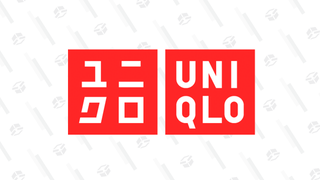 Year-round basics
Uniqlo Summer Sale
I later found out that the car had a bullet hole in the fender from a drive-by shooting.
Amazingly, all the car needed was a new battery to get running, but it was not free of problems. There's good reason this car got sold for a song.
"I got super lucky," Eric told me. "The car already had a new starter, alternator, stage one eBay clutch, and an LSD. All I needed to do was make it run, slap a suspension and seat in it, and make it past tech." He added further, "which, given how sketchy the car was, was more work than I could manage by myself in 24 hours."
The car did indeed have some sketchiness to it, particularly in the wiring. Eric told me something about a mismatched harness to the engine, which led to some gremlins including the car not turning on if it got shut off.
Jump starts were needed.
Eric never had time to fit some coilovers he had on the car, but he did get the thing to pass tech (he needed a battery tie down and not much else). So the day after the car rolled into his shop, he was taking it out on track.
Sure, as a four-cylinder 318is so it didn't have any power, but with the diff in the back and at 45 PSI on 225/55s he was able to get the thing sideways.
I watched him get dialed in, and after a few runs he was linking corners out on Englishtown's tight back track.
So for less than a thousand bucks, he got a car and got it up to drift-able spec, just because he wanted to run at East Coast Bash and he figured he could.
"Would I ever do it again?" Eric posted on Facebook after the event, summing up his past 36 sleepless hours hammering the car together. "Probably not. But god damn I'm stoked that I did."
Photo Credits: Raphael Orlove
---
Contact the author at raphael@jalopnik.com.