On May 17, 1987, Dale Earnhardt Sr. and Bill Elliott swapped paint and made a place for themselves in NASCAR lore. The Winston, a newly created all-star race at Charlotte Motor Speedway, came down to a sprint, with Earnhardt and Elliott jockeying for the lead. After bumping and nudging for two laps, Elliott got in behind Earnhardt coming off turn four, sending his Wrangler No. 3 into the infield. Earnhardt somehow maintained control, and came off the grass into the lead.
It would go down as "The Pass in the Grass," and remains one of the more memorable moments in stock car history. But the fun wasn't over. With six laps to go, Earnhardt squeezed Elliott high, where he clipped a retaining wall and blew a tire. The checkered flag was Earnhardt's, and even that wasn't the end. Elliott rammed him after the race, and tried to block his way on pit row.
Elliott was furious after the race, storming into the press box to get his side of the story out first. Earnhardt had bumped him, and blocked him, and tried to send him into the grass, and forced him against the wall. "I'm sick and tired of it," the Associated Press reported Elliott as saying. "If it takes that type of driving to be the Winston Cup champion, I don't want to be the champion."
Earnhardt was more sanguine. "We can't all be good guys," Earnhardt told the San Diego Union-Tribune a few weeks later. "Some of us have to wear black hats ... it's what makes the world go around."
It was a formative moment in the legend of Dale Earnhardt—at that point in his career he was universally feared, widely respected, but not yet loved—and he would switch to a black paint job the following season as he embraced the role of the villain. NASCAR was happy to play up the storyline as well. Although they handed out nominal fines of $2,500 to each driver, the track had packages overnighted to media members. Insider: a torn piece of denim from Wrangler jeans, and a crushed Coors beer can. Wrangler and Coors were Elliott's and Earnhardt's sponsors. They were promising more carnage to come.
G/O Media may get a commission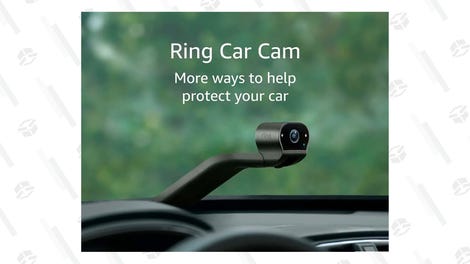 "What is the speedway going to do next?" wrote Benny Phillips, of the High Point Enterprise. "Mail out phony death certificates?"
On May 27, a letter arrived up at the NASCAR offices in Daytona Beach. It was addressed to NASCAR President Bill France Jr., had been postmarked in Elmira, NY, two days prior, and had no return address. From an FBI FOIA request submitted by and hosted on MuckRock, the letter read:
Dear Mr. France:

When NASCAR comes north to Poccono, Watkins Glen, and Dover I suggust you leave Dale Ernhart home. If he comes to race I advise him to 1) have some bodyguards, or 2) wear a bullet-proof vest. I will be at one track, probably all three with my 30.06. When I get a clear shot....

You fucking people won't do anything about his dirty driving, so someone else will have to. He has pushed his way around NASCAR tracks for too long. If that fucking son of a bitch wants to drive like that, then let him drive a super modified on the dirt tracks. Then he would get pushed back, probably right off the track and into the field where he belongs. You keep talking about the integrity of the sport, and let him get away with all his shit.

It's to bad Elliot didn't take him out. You assholes had better get your shit together or you're going to be short one driver. Tell Dale to watch his ass WHEREEVER he goes.
The letter was quickly handed over to the FBI, who alerted regional offices in Buffalo (for Watkins Glen), Philadelphia (for Pocono), and Charlotte (for Mooresville, where Earnhardt lived). They were to alert local police, and have agents near Earnhardt at all times. "In view of threat," wrote the FBI's Jacksonville office, "suspect should be considered armed and dangerous."
Dover and Pocono were the next two tracks on NASCAR's schedule, with the Budweiser 500 taking place just three days after the FBI received the letter. They showed up in force that weekend in Dover, with agents in the stands, the infield, and near Earnhardt at all times. There were no incidents—Elliott finished second, Earnhardt fourth—and the FBI took the opportunity to interview Earnhardt about the threat. He said he had received some harassing phone calls since The Winston, but never anything like this. He told agents he was specifically worried about the upcoming races at Pocono and Watkins Glen:
"Dale Earnhardt related that if the letter writer were to attempt to carry out such a threat, Earnhardt would be more concerned about the tracks at Pocono and Watkins Glen, due to the layout of the two tracks that allows infield fans closer to the track. He advised this is particularly true at Watkins Glen where fans are able to sit in the grass among trees in the infield close to the track."
At Watkins Glen, the woods come right up to the edge of the track. Not that distance would have to be great—the .30-06 referred to in the letter was designed by the U.S. Military specifically for "sniping at long range." And Watkins Glen was, of course, just a half-hour drive from Elmira, where the letter originated.
The Miller High Life 500 at Pocono was run on June 14, and Elliott finished second and Earnhardt fifth. NASCAR returned to Pocono for the Summer 500 on July 19, a race Earnhardt won. Both races went off without a hitch, and the Philadelphia FBI office cabled Washington on July 30:
"Inasmuch as all logical investigation has been conducted at Philadelphia; and the fact that both NASCAR races at Pocono Raceway in which Earnhardt was scheduled to appear have transpired without incident, no further investigation is being conducted."
There is nothing in the FBI file concerning the Bud at the Glen on Aug. 10, but Earnhardt's only trip to Watkins Glen that year also passed uneventfully. The FBI's forensics lab had by now learned all they could from the physical letter, which wasn't much. They determined that it had been written up on a word processor and printed with a dot-matrix printer, but there were no other distinguishing marks that could be used to trace the sender. The Identification Division in Washington wrote to the Jacksonville bureau that no usable fingerprints could be found on the letter or the envelope. The investigation was closed.
On Nov. 22, the last race of the year was held at Atlanta. It was a hard-fought race, with Elliott and Earnhardt starting in the front row, and trading the lead throughout. Elliott got by Earnhardt low with 81 laps to go—no contact this time—and that's how they finished. But Earnhardt had built up enough of a lead over the season to hang on to the points title, winning his third Winston Cup, just ahead of Elliott in the standings.
The full FBI file: