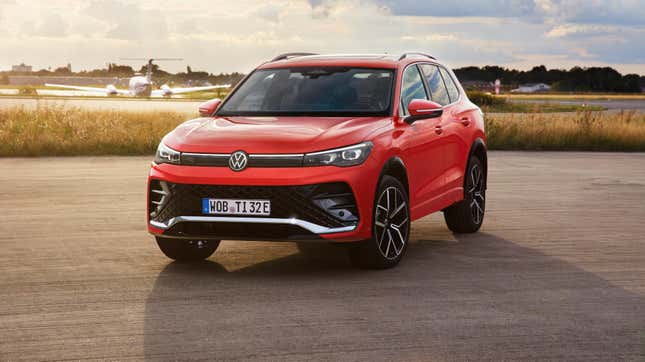 The Tiguan is one of Volkwagen's best-selling models. Since the crossover hit the market way back in 2007, Volkswagen says more than 7.6 million have been sold around the globe. Those hits should continue with the all new third generation Tiguan. Volkswagen revealed the all new 2024 model, and the big news is that there will be a plug-in hybrid version of the European-spec car that promises a best-in-class EV range of 62 miles (though with generous European WLTP cycle as its base, we can expect a little less in reality).
This NYC Garage Takes Vanlife To The Next Level | Jalopnik Visits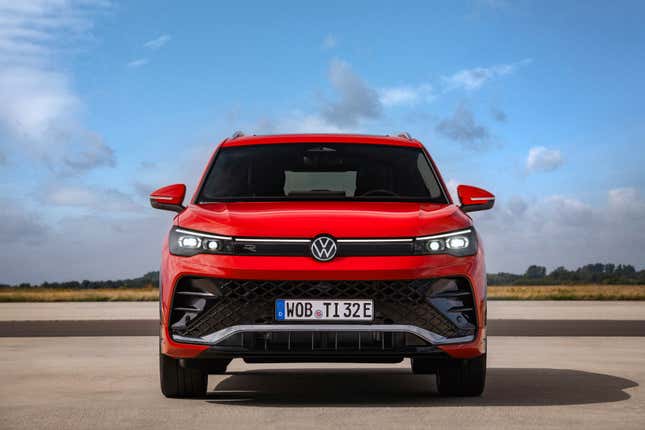 Before we get into the specifics of the plug-in, we have to point out the design. It's all new from top to bottom, with a rounder shape in the name of aerodynamics. The front fascia and headlights are flush and curved with larger grille openings. This is enough to give the Tiguan a drag co-efficient that's improved from 0.33 to 0.28.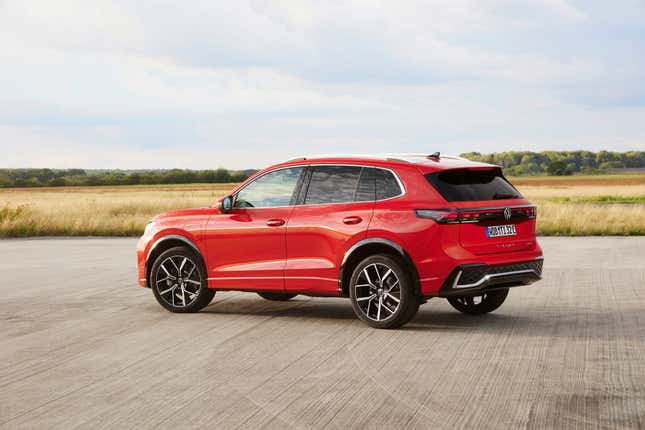 This new generation is also slightly longer than before. VW says cargo capacity has increased 1.3 cubic feet to 2.3 cubic feet of cargo space behind the rear seats. And remember, this is for the European model; historically, the U.S. spec of the Tiguan has always been bigger, so expect even more room over here.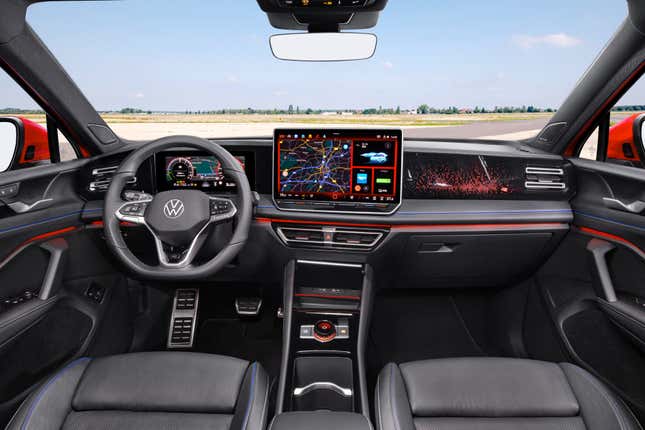 The interior has been completely redesigned as well. VW's Digital Cockpit makes its appearance here. There's a large 15-inch center touchscreen for the infotainment system as well as a new multifunction OLED display for the driver.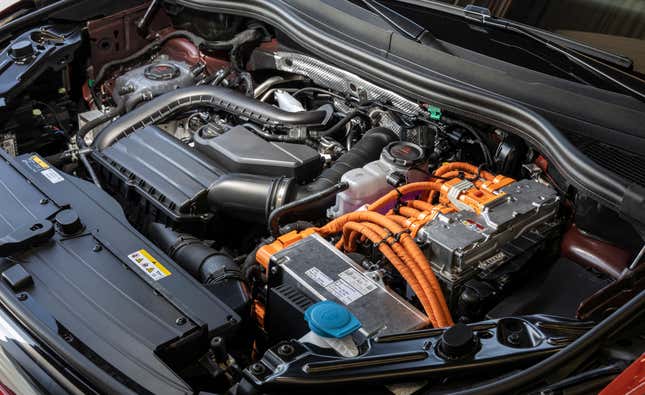 Engine choices should be plentiful in Europe. VW says buyers will get to choose between turbo diesel, gas turbo and mild hybrid engine choices. The big news is the plug-in hybrid option, a first for the Tiguan. VW says it'll have fast charging capability and get an estimated 62 miles of electric driving range — or, 100 kilometers.
If that number holds, it'll have the most EV range of any plug-in hybrid on the market, easily beating competitors like the Toyota RAV4 Prime and Hyundai Tucson Plug-In Hybrid which get up to 42 miles and 33 miles of EV range, respectively.

However, it's also important to note that Europeans measure EV range differently than we do in America. They tend to be more generous, while here in the U.S., we test cars more rigorously. Still, 100 kilometers on the WLTP cycle is a lot.
But that's even if this all pans out and this powertrain is offered in the U.S. VW says that the U.S. spec Tiguan, based on the long wheelbase version of the crossover will make its debut sometime next year.